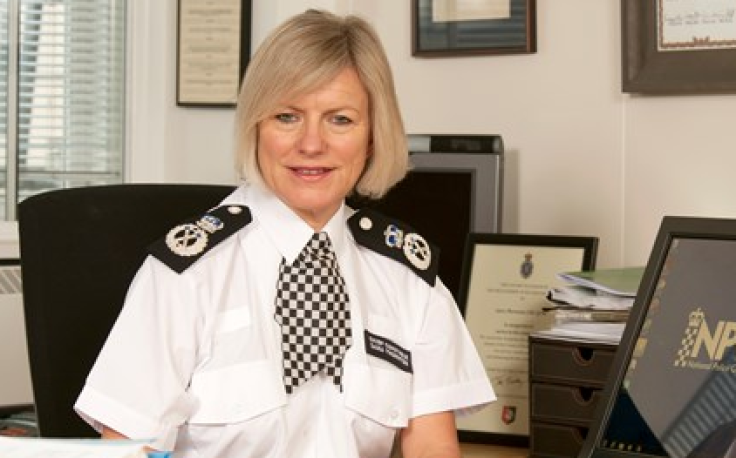 Police forces should rethink the policy of automatically believing alleged victims of sexual abuse, the head of the National Police Chiefs Council has said.
Sara Thornton, the former chief constable of Thames Valley Police, also has concerns about police describing complainants as victims at the outset before an investigation has taken place, the Times reported.
Her stand comes after the Met Police revealed it was reviewing all current sex attack investigations after two rape trials collapsed when it emerged that crucial evidence clearing the defendants was not disclosed.
Thornton believes police officers have become too eager to immediately believe alleged victims, which is part of a national policy intended to give people confidence that their allegations will be taken seriously.
Police guidance states that complainants should be believed from the outset "unless there is credible evidence at the point the allegation is made that determines no crime has been committed".
But the guidance has been under review for more than a year since a report into the Met Police's flawed VIP sex abuse inquiry found the automatic-belief policy had warped the judgment of officers.
Richard Henriques, a retired High Court judge, said in his report on Operation Midland that senior detectives had fallen for "false allegations" from a man who claimed establishment figures had sexually abused and killed children.
The presumption of innocence for the accused – including the former home secretary Leon Brittan and ex-military chief Lord Bramall – was "set aside" as a result of the belief policy, the 2016 report warned.
Sources told the Times that Thornton believes Henriques' arguments had substance. But she faces resistance from senior members of the College of Policing, which provides guidance for forces and wants to maintain the status quo.
They have cited research by the NSPCC and rape crisis groups showing that fear of not being believed has been a major factor in victims not coming forward in the past.
A college spokesman said: "It is vital that the public have trust and confidence in police investigations and we know, both from past investigations and extensive research, that one of the main reasons victims do not report abuse is a fear of not being believed."
Last week, 22-year-old Liam Allan's rape trial was thrown out of Croydon Crown Court after it emerged police had withheld thousands of text messages that would have proved his innocence.
One sent by his accuser read: "It was not against my will."
Days later Isaac Itiary, 25, saw his child rape case thrown out after concerns were raised over the failure to disclose vital material to prosecutors and the defence.
The incidents came against a background of warnings that police were making basic errors with damaging consequences for alleged perpetrators in a bid to improve sex abuse conviction rates. Just 11.2% of rape allegations result in a conviction.