Australian police have launched anti-terror raids and searched at least three homes over a deadly siege in Melbourne that happened on Monday (5 June).
The attacker, Yacqub Khayre, had killed one – 36-year-old Kai Hao – and injured several policemen in a stand-off that lasted for more than an hour on Bay Street in Brighton. The gunman, who had also taken an escort woman hostage, was shot dead by police following the face-off.
Khayre, 29, was from Roxburgh Park in Melbourne's north.
Victoria Police Deputy Commissioner Shane Patton confirmed about the raids and said three warrants had been executed in Ascot Vale, Glenroy and Gladstone Park.
According to reports, authorities on Friday were investigating how Khayre obtained a shotgun and a sawn-off shotgun. They also arrested a 32-year-old man, but said that he was not "of national security interest".
A 31-year-old man and his father were also interrogated by the counter-terrorism police, but were not arrested.
"I want to make perfectly clear; we have not yet uncovered anybody with links to terrorism who are associated with the offender. They are not persons of national security interest, but they are persons who are known to us through their criminal history," Patton said.
However, after the Monday siege, Isis had reportedly claimed responsibility for the shooting through its official news agency Amaq, saying the attack was carried out by one of its "soldiers".
Also, Australia's Channel 7 reported that its newsroom received a phone call shortly before the incident from a man, saying: "This is for Isis. This is for al-Qaeda." Police are investigating the call.
The Friday raid happened just two days after authorities seized the gunman's computers and other electronic gadgets for investigation on Tuesday.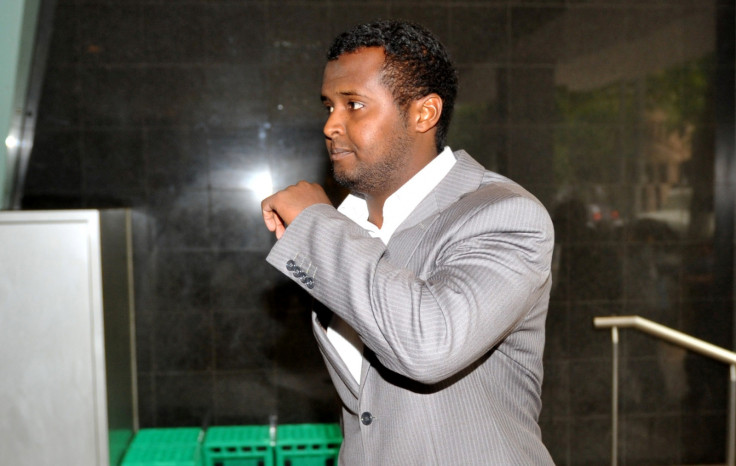 Investigators have earlier said that Khayre was a known criminal and was out on parole after serving a long jail sentence for plotting a terror attack on Sydney's Holsworthy Army base in 2009.