Police have made three further arrests in connection to the suicide attack at the Manchester Arena which killed at least 22 men, women and children.
Greater Manchester Police confirm three people have been arrested after warrants were executed in south Manchester following the attack on Monday night (22 May). No other details about the arrests, such as ages of the suspects or what they were arrested for, were given by the force.
Police previously arrested a 23-year-old man in Chorlton, south Manchester, who is believed to be the brother of the attacker Salman Abedi.
The news of the arrests arrive as the UK's terror threat level was raised to critical from severe - which means that a terror attack is expected imminently – for the first time since 2007.
The move also means that as many as 3,800 soldiers will be deployed onto the streets of the UK to assist with police as part of Operation Temperer.
Deputy Chief Constable Ian Pilling said: "This is a fast moving investigation and we continue to have significant resources in place. Raising the threat level to critical, which has been announced by the Prime Minister this evening, will support our ongoing operation.
"People across Greater Manchester have seen an increased police presence throughout the day and this will continue. They will be seen at key locations across the region.
"We are continuing to work with the national counter terrorism policing network and UK intelligence services as part of the response to dealing with the tragic events that took place 24 hours ago.
"We would ask people to remain vigilant as they have been throughout the day and report anything in confident to the Anti-Terrorist Hotline on 0800 789321 or in an emergency 999. People have shown tremendous strength and resilience throughout the day and we need this to continue in the difficult days ahead."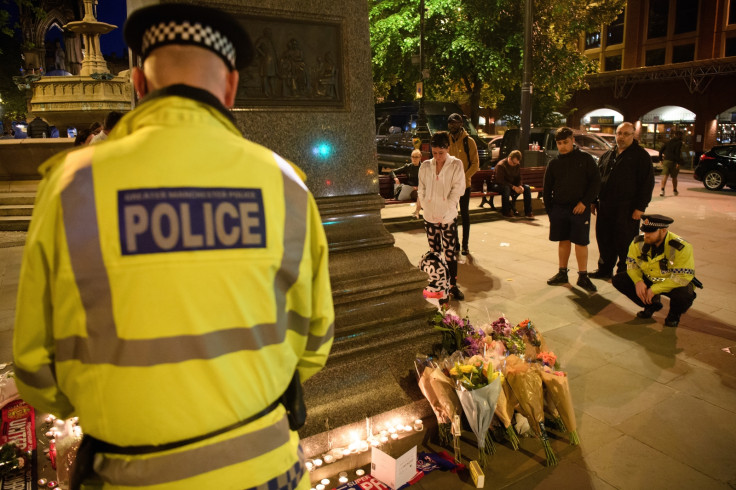 According to French interior minister Gerard Collomb, Abedi - a Manchester born son of Libyan refugees - is believed to have travelled to Syria and had "proven" links with Isis.
He told BFMTV: "Today we only know what British investigators have told us - someone of British nationality, of Libyan origin, who suddenly after a trip to Libya, then probably to Syria, becomes radicalised and decides to carry out this attack."
Abedi, who attended the University of Salford for two years before dropping out, was confirmed to have died after detonating the explosive device in the foyer of the arena.
The jihadist terror group have claimed responsibility for the attack which occurred at the end of an Ariana Grande performance which they described as a "gathering of the Crusaders".