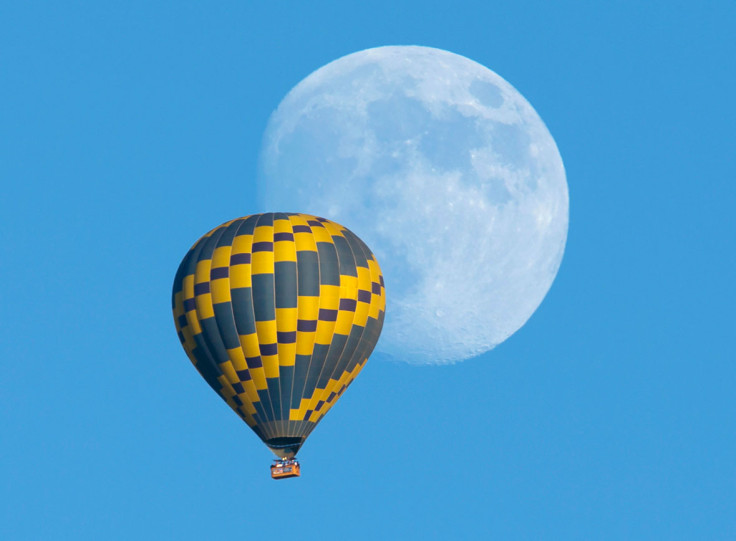 Police officials have confirmed that 16 people have died after a hot air balloon caught fire and crashed in Texas. Lynn Lunsford, spokeswoman for the Federal Aviation Administration (FAA), said in a statement that the accident happened about 7.40am (1.40pm BST) on Saturday, 30 July, near Lockhart.
The hot air balloon appeared to crash into a pasture near the rural town. Lunsford said that the FAA and the National Transportation Safety Board are going to the scene to investigate.
"The balloon was occupied and it does not appear at this time that there were any survivors of the crash," Caldwell County Sheriff Daniel Law said in a statement to NBC News.
The Sheriff's Office added in a statement later: "Investigators are determining the number and the identities of victims".
Lockhart is about 30 miles south of the city of Austin. Local reporter Jenni Lee said on Twitter there have been deaths: "DPS confirms fatalities after a hot air balloon crash this morning on 796 Jolly Road in Caldwell County".
"The FAA and NTSB do not release the names of pilots or passengers. Names will be released by local officials after relatives have been notified," Lunsford said in a statement.
Events companies in Austin offer balloon rides for up to 24 passengers at a time. This crash is the deadliest hot air balloon tragedy since February 2013, when a balloon caught fire while floating over Luxor, Egypt, killing 19 of the 21 on board.