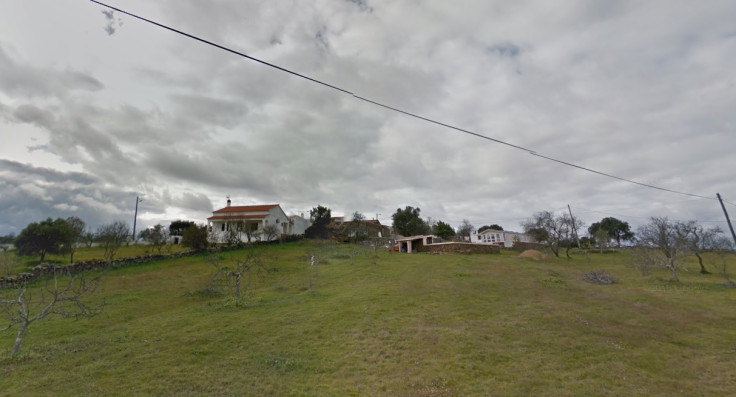 A Portuguese man who disembowelled his gay British lover with an African spear and took pictures of his dead body has been jailed for 14 years.
Eugenio Felipe Reicha has been found guilty of murdering accountant Simon Carley-Pocock at his hill­top home in Cerro da Vinha, near Alcoutim, in Portugal's Algarve region.
Reicha, 21, was found to have delivered a shocking attack on the former Welwyn Garden City resident leaving his victim with stab wounds to his abdomen, chest and neck.
A Faro court heard how the killer took photos of the dead man and showed them to a friend after the murder on 5 April last year.
Reicha was caught when police stopped him driving Carley-Pocock's A4 convertible without a licence after a traffic infringement.
Friends of Reicha, who was brought up in institutions, said he had tried to sell them TVs that were splattered with blood amongst £17,000 ($22,000) of other valuables he tried to offload.
Police said that Reicha told officers the killing came after the pair argued when the 58-year-old victim demanded more sex.
It has been reported that Carley-Pocock gave up his accountancy job and moved to Portugal after being diagnosed with a serious illness in the UK.
A judge said the killer, nicknamed 'Fantasma' (Ghost), was carried out "a hideous act", according to the Mirror.
A spokesman for Portugal's Polícia de Segurança Pública (Public Security Police) said after the arrest last year: "The man being held in custody is suspected of killing a British man who is 58 at his home near Alcoutim.
"He was initially held in Faro because he was found to be driving without a licence.
"The car he was stopped in didn't belong to him and because we had the suspicion it might be stolen a police patrol was sent to the owner's home address near Alcoutim but got no answer.
"A small knife was discovered on the Portuguese man when he was searched and he ended up confessing to killing the British man who owned the car although with a different weapon which he said he had thrown out of the car window. He said he had used a spear."