Prada Bosses Probed Over Alleged Tax Evasion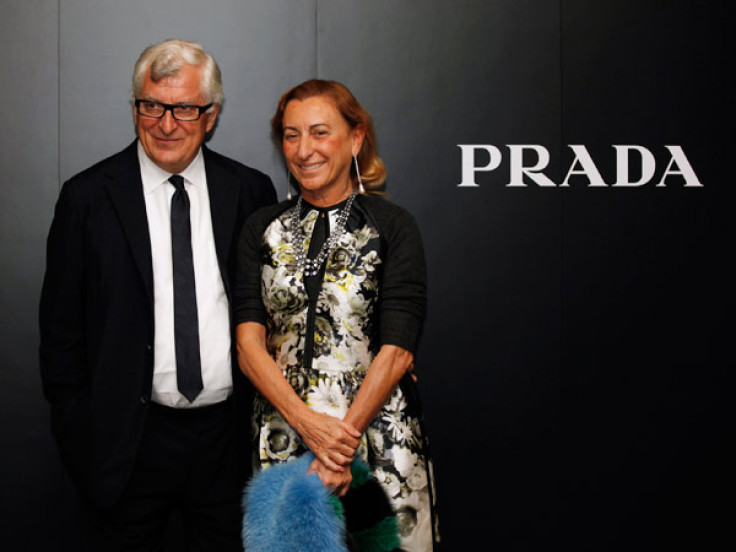 Prada's top bosses are under investigation for tax evasion in Italy, the company has revealed.
Its two chief executives, Miuccia Prada and her husband Patrizio Bertelli, are being scrutinised by Italian authorities "regarding the accuracy of certain past tax filings by them as individuals in respect of foreign owned companies," the fashion company said in a statement.
Police were first alerted when Prada decided to move its holding company home to Italy in 2013, after spending a decade in Luxembourg – where the alleged tax evasion is meant to have happened.
In a letter to the Hong Kong stock exchange, Carlo Mazzi, chairman of the high-end fashion firm, said: "The procedure follows the voluntary disclosure made by Ms. Miuccia Prada Bianchi and Mr. Patrizio Bertelli which resulted, in December 2013, in an agreement between them and the Italian Tax Authority.
"Neither the company nor any of its subsidiaries was or is involved in this matter."
Prada had previously denied that it was under investigation for tax evasion at the start of 2014.
Itay's Corriere della Sera wrote at the turn of the year that Miuccia Prada and Bertelli were named in court papers in allegations that the company avoided nearly €420m (£254m) in tax by transferring services abroad.
Prada's legal representatives, Stefano Simontacchi and Guido Alleva said: "We are not aware of there being an investigation.
Prada shares fell by around1% in early morning trading on the Hong Kong stock exchange to HK$47.80.
© Copyright IBTimes 2023. All rights reserved.