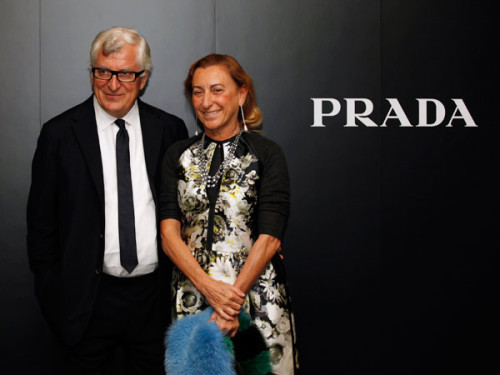 Prada has denied reports that it was under investigation for tax evasion.
According to Itay's Corriere della Sera, chairwoman Miuccia Prada and her husband Patrizio Bertelli were named in court papers in allegations that the company avoided nearly €420m (£254m) in tax by transferring services abroad.
Milan-based Prada's legal representatives Stefano Simontacchi and Guido Alleva told WWD: "We are not aware of there being an investigation.
"In any case, the new rules which are expected to enter into force regarding voluntary disclosure should be considered applicable to the present case, thereby leading to decriminalisation."
In December the company announced that it had completed a process of voluntary tax disclosure "which follows the company's strategic decision to choose Italy as its business hub".
This followed "a collaboration programme with the Italian tax authorities that started back in 2008," a spokesperson said.
The company, famous for its fine leather handbags, joins several other Italian companies including Dolce & Gabbana who have been investigated by the taxman in recent years.
It follows efforts to clamp down on tax avoidance in Italy, after experts revealed that an estimated €90bn a year was lost in undeclared revenues.
In July, fashion duo Domenico Dolce and Stefano Gabbana were sentenced to one year and eight months in prison for non-declaration of income.