After stirring up quite a storm of excitement amongst fans at the South By Southwest Film Festival (SXSW) over the weekend, AMC has announced the premiere date for its supernatural drama Preacher; a TV series inspired by DC and Vertigo's comic book series of the same title created by Garth Ennis and Steve Dillon. According to Variety, the show, which has been developed for the small screen by long-time creative collaborators Seth Rogen and Evan Goldberg, will air its first episode on Sunday 22 May following spin-off Fear the Walking Dead's second season finale.
For those unfamiliar with the source material, Preacher is a supernatural, twisted and darkly comedic drama that follows a West Texas preacher named Jesse Custer, who is inhabited by a mysterious entity that causes him to develop a highly unusual power. Jesse, his badass ex-girlfriend and an Irish vagabond come together and when they do, they are thrust into a crazy world populated by a cast of characters from heaven, hell and everywhere in between.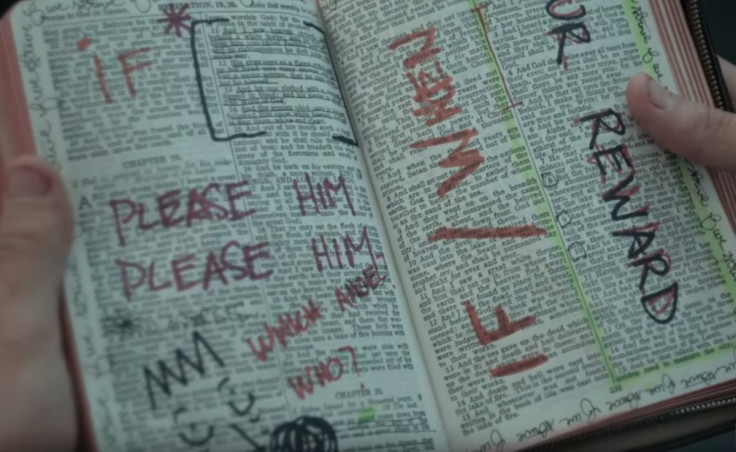 In the eagerly-anticipated show, Agent Carter's Dominic Cooper is set to play lead Jesse Custer, a reluctant preacher living in a humdrum Texas town, and despite his new occupation, Jesse's tough past has made him more than a little mean and, more often than not, more than a little drunk. When a supernatural entity by the name of Genesis possesses him and grants him the ability to speak with "the word of God" which allows him to command others to obey whatever he says, he embarks on a personal quest. Saying too much about his self-set tasks would be a bit spoiler-heavy, so let's just leave it at its super-blasphemous and could potentially upset a certain percentage of people.
Agents Of S.H.I.E.L.D. actress Ruth Negga is also set to star, portraying gun-wielding Tulip O'Hare, Jesse's old girlfriend who comes back into his life just as his existence is being completely rewritten. Unlike her old flame, who begrudgingly settled into small town living and church life, she continued the life of crime they began together when they were first an item. In the comics, she was actually killed and resurrected by God to deliver a message to him but whether the show will follow that same storyline is still up in the air.
English actor Joseph Gilgun, known best for his roles in British soap Emmerdale, comedy drama Misfits and the This Is England series rounds off the leading trio and will play Cassidy, a hard-living, hard-partying Irish guy with a taste for adventure and a thirst for blood. And that's not just a casual way of saying the man likes a good brawl, he's actually a vampire.
In the comics, he and Jesse end up becoming close friends and set out on a globetrotting adventure, however the show seems to be taking things in a slightly different direction, which makes us wonder how this version of Cassidy will differ from his comic book counterpart.
For more entertainment news follow A-List on Twitter @Alistinsider