Canadian authorities on Friday, 23 February, said that a suspected serial killer accused of preying on gay men and burying them in plant pots has been charged with a sixth murder. The accused, Bruce McArthur, appeared in court via video link.
The latest charge comes after the skeleton remains of another man, named Skandaraj Navaratnam, who was last seen near Toronto's Gay Village in 2010, was identified. McArthur has already been charged with five other counts of first-degree murder after his arrest in January.
He is suspected of murdering Majeed Kayhan, 58, Soroush Marmudi, 50, Dean Lisowick, 47, Andrew Kinsman, 49, and Selim Esen, 44, and then dumping their bodies in planters. McArthur had allegedly met his victims in the Gay Village and on gay dating apps for older and large men.
Kayhan was reported missing in 2012, Marmudi in 2015, Esen and Kinsman in April and June 2017 respectively. Lisowick was reportedly a homeless man, who was not reported missing. Police believe he was killed between May 2016 and July 2017.
Police found the remains of the victims buried in planters at the Mallory Crescent, Toronto, home where the 66-year-old alleged killer was working as a landscape gardener. After conducting medical examinations, Kinsman's remains were recognised through fingerprint evidence, while Navaratnam and Marmudi, were identified through dental records.
However, investigators are yet to identify the remaining three individuals, the Daily Mail reported.
"We have been through upwards of 20 planters. We have one further property that we're working on where we may do excavation. We do believe we have multiple murder scenes," homicide detective sergeant Hank Idsinga told reporters on Friday.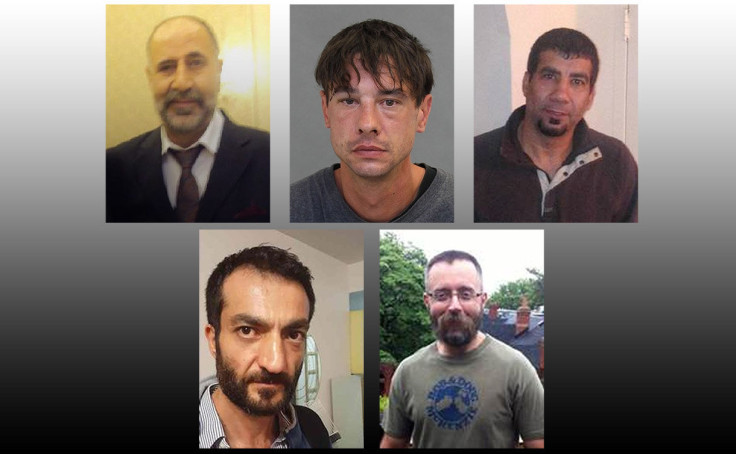 According to local media reports, McArthur was allegedly in a sexual relationship with Navaratnam, a Sri Lankan refugee, who was last seen in September 2010. He was reported missing by one of his friends on 16 September 2010 after which police launched an investigation. The probe was named Project Houston, a police task force searching for him and two other men – Kayhan and Abdulbasir Faizi, both 42 – who went missing between 2010 and 2012.
Police believe there are more alleged victims of McArthur and are looking at a number of missing person cases to find if they have any link with him. "There's hundreds of outstanding missing persons occurrences that we're looking at. We are tracing his whereabouts as far back as we can go," Idsinga said.
"It's a very unique type of case ... I'm not going to say we're used to seeing things like this, it's completely different but we will get through what we have to get through," the detective sergeant added.
Edward Royle, McArthur's lawyer, has declined to comment on the additional charges. The old man is scheduled to appear next in court on 28 February.