Prince Charles and Camilla attended a glitzy dinner in Mumbai on Saturday evening as part of their nine-day India tour. The Prince of Wales and the Duchess of Cornwall were guests of honour at a charity event organised by India's richest man, Mukesh Ambani.
Popular Bollywood actresses Kajol, her husband Ajay Devgan, a leading action hero of more than eighty Bollywood films, and businesswoman Nita Ambani joined Prince Charles and Camilla at the reception.
The event, held at the swanky Oberoi Hotel, was thrown in aid of Charles's British Asian Trust, formed in 2007 to help the poor in South Asia by offering access to education, health and employment. The trust aims to channel some of the Indian subcontinent's new super rich to give back more to their societies. Gathering support from the country's growing number of millionaires to revive India's ailing cities is one of the main objectives of the trust, as reported in The Telegraph.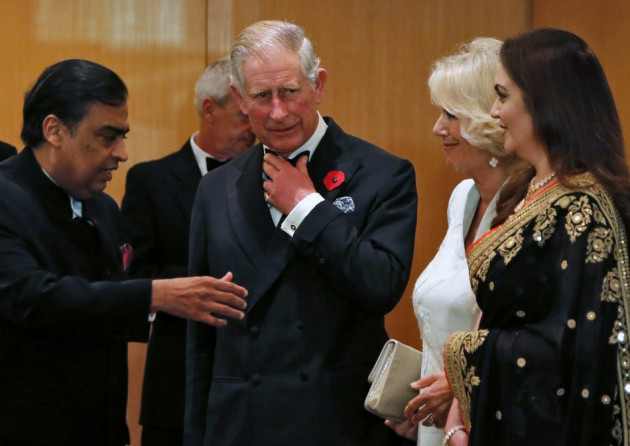 Host Mukesh Ambani's wife, Nita Ambani, praised the prince for his charitable efforts saying: 'The fact that he is here, convening this, says so much.'
In honour of the occasion Camilla was wearing a mint Anna Valentine Indian-stye tunic embroidered with hummingbirds, which had been made for her in Delhi, with a large set of diamond earrings and bracelet given to her by her husband, as per a report in Daily Mail.
One of the other highlights of the evening was Charles introducing his wife as 'my Mehbooba' (my love) in a speech, prompting cheers and applause from the delighted audience.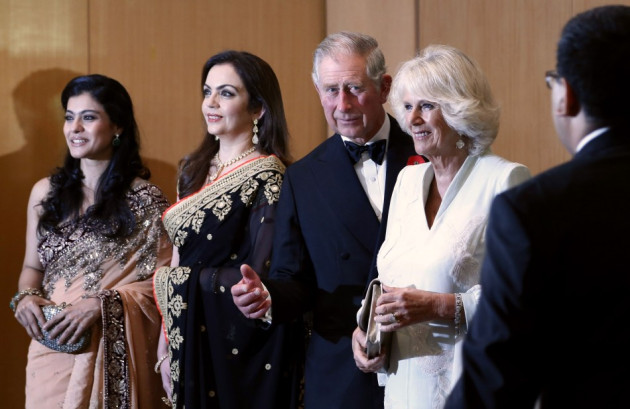 The royal couple, who are currently on a nine-day tour of India, attended a special service at St. John The Evangelist Church in Mumbai, while the Queen led a service at Cenotaph in London.
The pair honored the fallen when they joined the congregation at the church for an annual remembrance service.