Police have released a report revealing the emergency response to the death of music icon Prince. The 57-year-old was found 'unresponsive' in a lift at his $10million compound in Minnesota last Thursday. (21 April)
In the documents recording the details of the incident, it is revealed that the singer was pronounced dead at 10.07am, less than 20 minutes after an ambulance arrived on the scene at 9.48am.
Paramedics attempted to resuscitate the star without success, Jason Kamerud, chief deputy of Carver County Sheriff's Office wrote in the police report. "On 4/21/2016 at about 0943 hours, sheriff's deputies were dispatched to a medical call at Paisley Park. Sheriff's deputies and emergency personnel from Chanhassen Fire and Ridgeview Ambulance arrived at about 0948 hours and found an unresponsive adult male in the elevator. They tried to provide lifesaving CPR, but were unable to revive the victim. He was pronounced deceased at 1007 hours.'
As the document has gone public, it also emerged today that as many as 47 emergency calls were made from Paisley Park over the past five years. Three of those were made in the past nine months for medical emergencies, the nature of which is not known, Mail Online reports.
Police earlier ruled out suicide following a post-mortem which confirmed that the Purple Rain singer had not suffered any trauma to the body and was found alone. While toxicology results are still pending, investigators have launched a probe into Prince's death after powerful opiates were found on his person at the time of death.
Carver County Sheriff's office has been granted a warrant to search the star's Paisley Park home as the possibilities of criminal conduct. are investigated, and police attempt to determine who may have been supplying the drugs.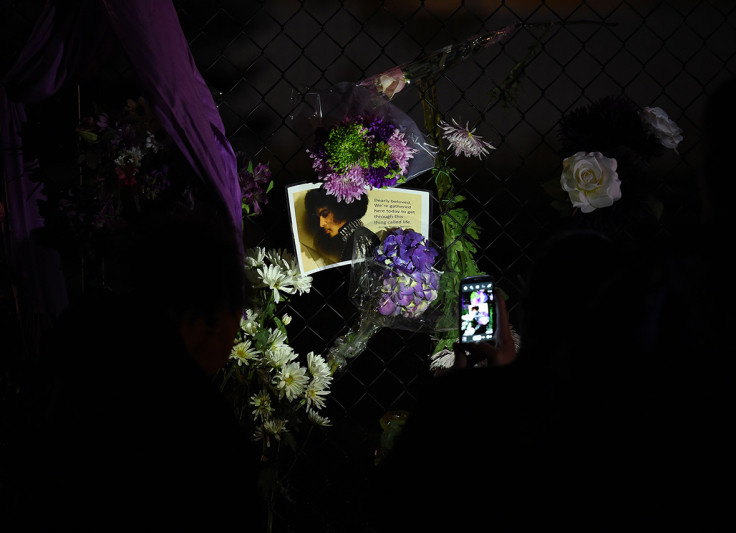 Just six days before his death, the Purple Rain singer was briefly hospitalised after his jet made an emergency landing in Atlanta, Georgia. The Star Tribune subsequently reported that Prince was carried from his plane unconscious in the middle of the night. An audio recording of the pilot requesting an emergency landing, reports an "unresponsive" passenger.
The musician was transported to hospital where he was given a so-called "save shot" following a suspected drug overdose. Doctors recommended he stay in hospital for 24 hours, however, Prince reportedly checked himself out after just three hours, apparently because the hospital couldn't meet his demand for a private room.
Authorities are now investigating whether a doctor was on board the flight with Prince and whether he had been prescribed drugs in the weeks leading up to his death.
While the cause of death remains undetermined, no further information is expected to be made public for fear of compromising the enquiry into Prince's sudden death.