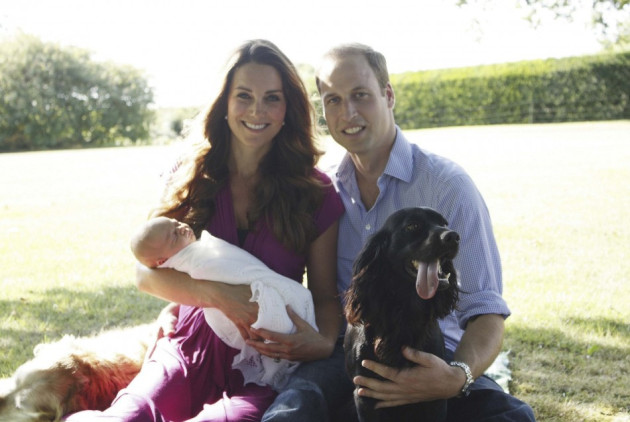 Jason Bell, whose pictures of film stars, dancers and models have graced the pages of such publications as Vanity Fair and Vogue, is the frontrunner to take the official photographs of Prince George's christening this week.
It is understood that Bell, 44, who has photographed stars including Sir Paul McCartney and Scarlett Johansson, was one of three photographers on a shortlist drawn up by the Duke and Duchess of Cambridge, and according to the Sunday Times has pipped his rivals to the honour.
John Swannell, who took the official pictures of the Queen's diamond jubilee last year, and South African Jill Edelstein, who has taken portraits of Nelson Mandela and Kate Moss, both said they had been contacted by palace authorities recently to say they had not been awarded the commission.
Swannell, who pictured the Princes William and Harry with Diana in 1994, told the paper: "I believe they have gone for someone younger and perhaps more modern.
"William is his own man and he makes his own choices. And actually that's a good thing for the country and the organisation he represents."
Bell, an Oxford graduate, has established himself as one of the world's leading celebrity portraitists.
His recent subjects include the cast of aristocratic costume drama Downton Abbey.
His most recent book, An Englishman in New York, which pictured ex-pats from all works of life living in the Big Apple, won critical acclaim. 40 of his photographs feature in the National Portrait Gallery's permanent collection.
The details of the ceremony, at the Chapel Royal in St James' Palace on Wednesday, are a closely guarded secret, but the duke and duchess are believed to have wanted a photographer who could capture both the significance of the event, and the intimacy of a family occasion.
When contacted by the Sunday Times, Bell refused to confirm or deny that he had been awarded the commission.