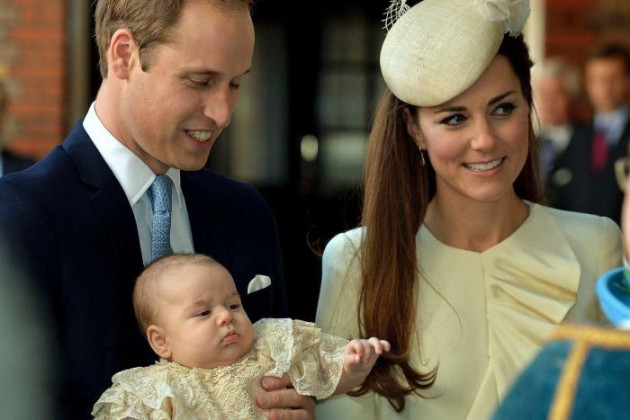 Kate Middleton's childhood friend Emilia Jardine- Paterson has reportedly taken on a new role as the Duchess of Cambridge's stylist.
According to Grazia, the interior designer, who was recently named as one of Prince George's godmothers, has been responsible for the Duchess' outfit choices for public engagements in recent months.
It is understood that Jardine- Paterson was behind the stunning Alexander McQueen jacket and skirt Prince William's wife wore to her son's christening.
"Kate admires Emilia's style," a source told the magazine. "Emilia has become increasingly important to her and Kate always uses her as a sounding board."
"Emilia is trying to move Kate away from the Middleton neutral palate and push her towards colour or pattern. Emilia loves vintage and tries to get Kate to be a bit more quirky. When they were at school she used to tease Kate about her prim Jigsaw shirts and hated those fur gilets Kate wore."
Jardine- Paterson is said to have even extended her styling tips to the Duke and Duchess new Kensington Palace home.
The insider added: "Emilia has kept to the same ethos when advising Kate on interior décor."
"Kate had wanted it all muted beiges and neutrals, but Emilia has encouraged more colour."
Jardine- Paterson, who has been friends with Kate since they were 13, was a perfect for godmother.
Royal biographer Katie Nicholl recently revealed that Jardine- Paterson was the one who introduced Kate and William, 31, when they were 17.
"Emilia has become an integral part of Kate and William's life, so she was an obvious choice to guide George in his future."