Prince Harry has made an impassioned plea for a new medal to be created, to honour injured servicemen. The Prince - who has been an ardent campaigner for injured soldiers who served in the recent wars in Iraq and Afghanistan - has called for a British equivalent to the US Purple Heart to be instituted.
In the UK, the Elizabeth Cross is awarded to the family of a member of the armed forces who has given their life while serving their country, but there is little recognition for those who have suffered physical injuries and continue to live with the mental scars of conflict.
The notion of a medal for servicemen who are wounded in action has been dismissed as 'not British'
A military source told the Mirror: "Prince Harry is a huge ambassador for the wounded and feels it is hard to understand why there is no recognition for the wounded.
"The pace of fighting in Iraq and Afghanistan heightened every week and field hospitals like the one in Camp Bastion, Helmand Province, worked at a furious pace. But Harry has been saying for some time that the wounded need to have their sacrifice and suffering recognised.
"To be wounded fighting is a big deal and it would be a huge honour to receive such a medal as a symbol of gratitude from Britain and Prince Harry knows that.
"In the past whenever the subject of a Purple Heart-style medal for British troops comes up military commanders have dismissed it as not British. But that sentiment now looks outdated and inappropriate.'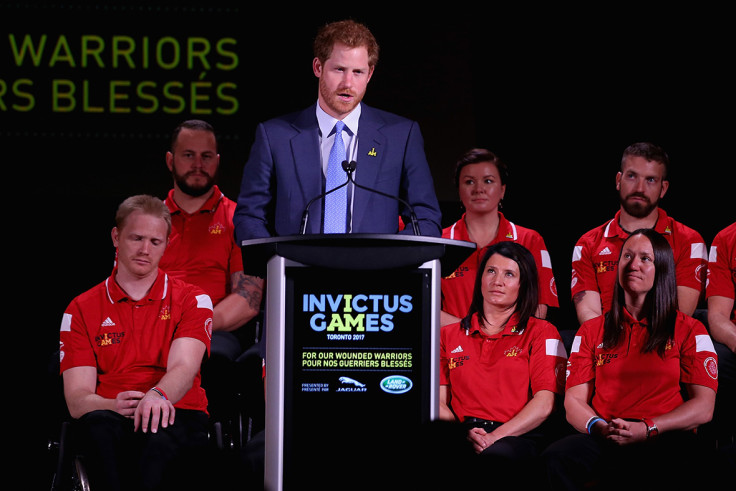 Harry, a former Apache helicopter pilot, went on two tours of duty to Afghanistan and qualified as an Apache aircraft commander in a decade long military career. Since leaving the army in June 2015, the 31-year-old has played a key role in creating the Invictus Games.
The Invictus Games is the only international sporting event for injured active and veteran service men and women, aiming to use the power of sport to aid recovery and support rehabilitation, as well as honour the sacrifice made by those who have experienced life-limiting injuries whilst serving their country. The inaugural Invictus Games took place in London in 2014.
This year Prince Harry attended the event, held in Florida, with First Lady Michelle Obama. Speaking at the opening ceremony, Prince Harry said it was important to recognise the emotional traumas the competitors had overcome to make it to the games.
"When we give a standing ovation to the competitor with the missing limbs, so let's cheer our hearts out for the man who overcame anxiety so severe he couldn't leave his home," he said.
Kensington Palace and The Ministry of Defence refused to comment on Harry's call for the medal, Mail Online reports.