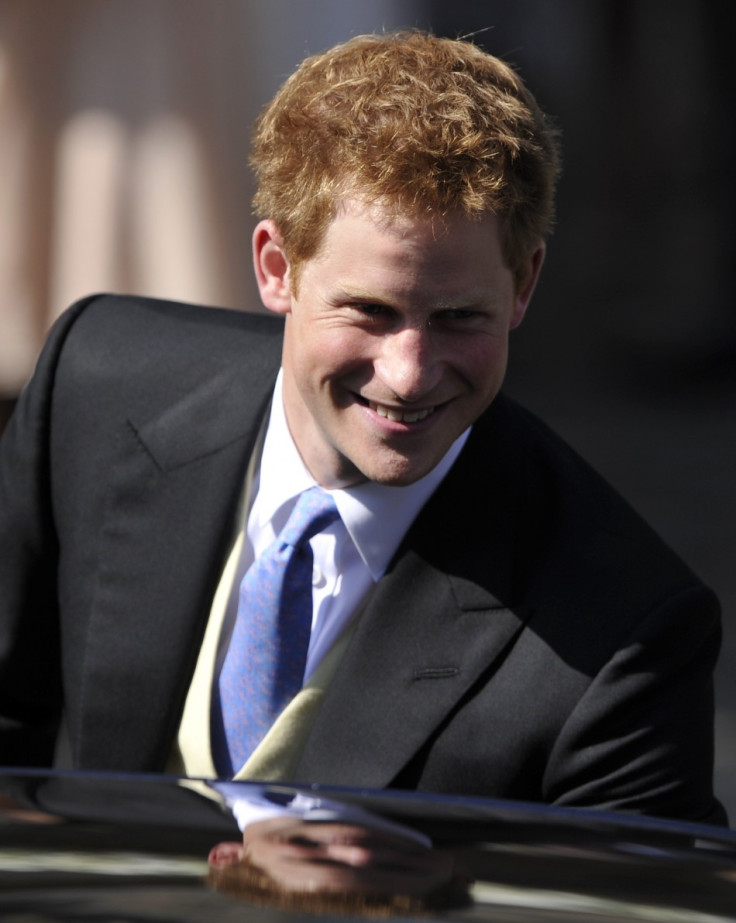 Prince Harry has split from Florence Brudenell-Bruce, according to reports, with claims Harry doesn't want to feel "tied down" to a girlfriend, reports Marie-Claire.
The Prince, 26, told friends he wants to focus on his Apache helicopter training and does not want to be "tied down" said the Telegraph.
It's thought Harry and Florence, had known each other "for years," before they struck up a romance over the summer - when Harry's on-off relationship with Chelsy Davy finally came to an end, reports Marie-Claire.
Yet just a few months after it reportedly began Prince Harry's romance with 25-year-old model Florence Brudenell-Bruce is said to be over.
An insider told the Daily Mirror: "Harry has a lot on his mind at the moment.
"He is concentrating on his Apache helicopter training. After that he's expecting to return to Afghanistan."
The source added: "Harry enjoyed spending time with friends over the summer, but he doesn't want to be tied town in a relationship when training, so he called time with Flee."
The Prince and his friends were recently seen enjoying the company of some bikini-clad girls during a break in Port Andratx, Majorca, while the model remained in the UK reports the Telegraph.
Lingerie model Florence was best known for dating Formula 1 driver Jenson Button from 2006-2008.
She has modeled for big names like Adidas and John Lewis and currently resides in a £2.5million home in Notting Hill.