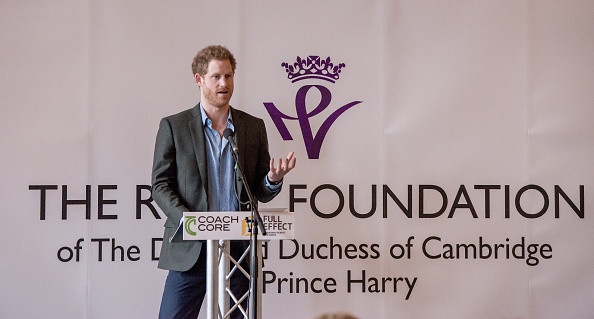 Prince Harry joined in a rap masterclass during a day of official duties in Nottingham.
The 32-year-old dropped in on a group of young people at Nottingham Academy where he sat in on music and kickboxing sessions as part of the Full Effect programme.
The Prince greeted pupil Newton Mwaniki, 11, with a fist-bump, and while he listened in on the music session, Harry politely declined an invitation to demonstrate his rapping skills. "I'm wearing a jacket for a reason," he joked.
Describing his meeting with the Prince Newton, 11, said: "It was a great feeling to be able to rap for the prince. I don't think many people get to fist-bump him so that was amazing. I think he thought my bars were sick – we are Gs (gangsters) for life now."
Linden-Wayne Rose, also 11, added: "It was really good to have Harry here and to perform for him. It's been really excellent."
Seren Russell, 20, a Full Effect youth worker, said the Prince's visit was a source of encouragement for the students.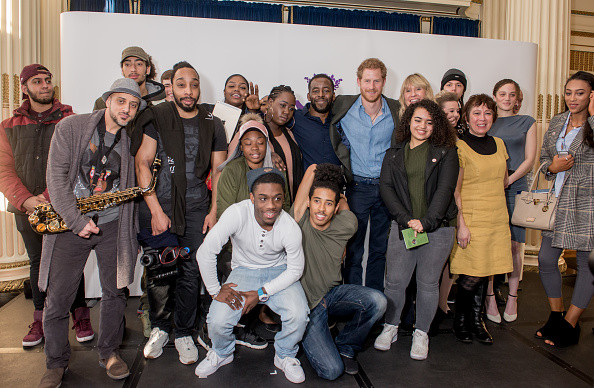 "All the hard work you do all year round, the relationships you forge, it's brilliant to show it off and celebrate it. Harry was getting into it! The talents that these kids have, everyone gets into it. He's showing a genuine interest which helps elevate them and inspire them."
Former pupil Amari Levy-Sterrett, 18, added: "To come back and see them here now is weird, but it made me happy just enjoying it. I've seen Harry before but I've never met him, it was just casual. I was more excited for the kids, and it's the kind of thing they're not going to forget."
The programme run by the Duke and Duchess of Cambridge and Prince Harry's Royal Foundation, helps support children and teenagers in St Ann's to deter them from becoming involved in youth violence and gangs.
Harry later presented apprentices from the Coach Core project with graduation certificates during a ceremony at Nottingham Council House Mail Online reported. The scheme trains 16 to 24-year-olds who are not in education, training or employment to become professional sports coaches in their community.
Harry told the newly qualified students, they had a chance to cause a "ripple effect" in their communities and help create lasting change int he lives of young people.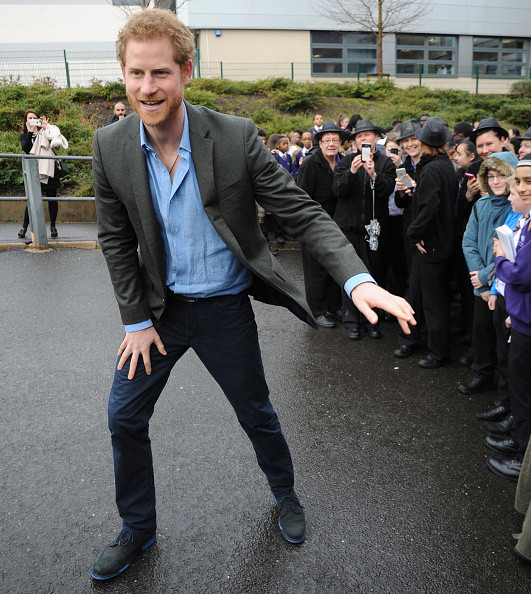 In a speech, he said: "The effect that you can have within your communities now by taking the decision you've taken and now by bringing your skills back to that community and being able to engage other people is something seriously lacking in many cities across the UK.
"I genuinely believe that you guys, putting yourselves forward for this – you are unique individuals and now you've got a unique toolbox you can take forward to change the lives of not just yourselves and people around you, but also the kids that you interact with."
Commenting on the young royal's second visit in four months, the Lord Mayor of Nottingham, Mohammed Saghir said it was "a dream come true" to welcome the Prince to the city again.
He told the Nottingham Post: "There is something about Nottingham and we are really proud of him. He must have some special links to the city. He has definitely put Nottingham on the map. He appreciates what we do in the city and for our people."