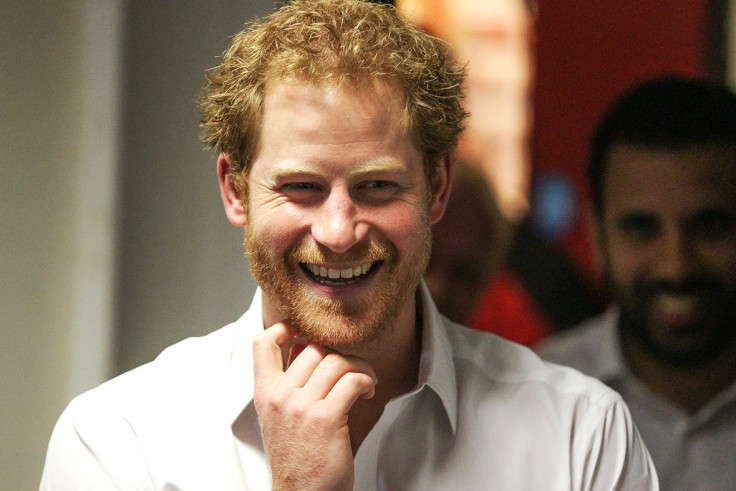 Prince Harry is quite the charmer and has been proposed to on numerous occasions in the past, by fans and admirers. However, Harry's latest suitor and her cute marriage proposal takes the cake.
The royal visited a rugby programme in Stockport on 21 June, where he was proposed to by a six-year-old girl, Lottie.
"I want to marry you," she told him, adding, "I want to be a princess." Clearly, Harry was taken aback by the surprise proposal thrown at him by the girl who was one of the lucky fans who were allowed to interact with the Prince.
Being the gentleman that Harry is, he politely rejected Lottie's proposal citing a perfect reason. "You don't want that – there's too big an age gap," he reasoned. "You've been reading a lot of books."
Apart from Lottie, Prince William's younger brother was also seen interacting with another little girl, Maisie Stokes, who probably caught his attention because of her similar red hair. "You're nice, very pretty. Are you having fun?" he enquired.
The 31-year-old prince was attending the event organised by RFU and the charity group StreetGames in Stockport to promote sports as a way of tackling social challenges. While spreading awareness about the benefits of engaging in sports, the younger son of Prince Charles even showed off a bit of footwork on the field.
"It's fantastic that Prince Harry has such a commitment to helping young people through sport," Jane Ashworth, the chief executive of StreetGames told People magazine. "I think it's really clear from looking at the kids that they feel validated, that what they're doing is important. Harry coming here reinforces that commitment," she added, lauding Harry's efforts at promoting sports to the children.
Even 15-year-old Destiny Wong, who played rugby alongside the Prince at the event, was all praise for him. "You wouldn't think a prince would be like this. He doesn't come across as a prince. He's so genuine. He was really encouraging with all the girls here. I would definitely play rugby again," she said.