Princess Diana's former lover James Hewitt has broken his long-held silence on their affair.
The royal reportedly embarked on an illicit relationship with the former army officer in 1986, after she asked him to be her horse riding instructor.
In a candid interview with Australian Channel Seven's Sunday Night, the former army officer, put an end to speculation that he is Prince Harry's father, once and for all.
Asked by Australian host Melissa Doyle: "Are you Harry's father?" he responded emphatically. "No, I'm not."
Rumours have swirled for years regarding the paternity of Prince Harry who, it was speculated bears a striking resemblance to the former polo player. Responding to the claims according to Mail Online, Hewitt commented: "It sells papers. It's worse for him, probably, poor chap."
Her former butler Paul Burrell said it was 'not possible' that Hewitt was the father because he met the Princess when her youngest son was a toddler.
In the interview, conducted from his home in southwest England ahead of the 20th anniversary of Diana's death, Hewitt made a rare admission of his secret love for the princess.
Recalling the moment he first fell in love with her he said: "She had an aura of something special around her. It's a gradual period and then, you know, suddenly you can't get enough of each other or see each other as much as you want," he said.
Describing a typical evening together he revealed it was typical of any young couple in love, going for walks along the beach, going to a mall and cooking dinners at home.
"Well, I'd cook and she'd wash up. Just dinner and relaxing and laughing," he said adding that he wanted to 'whisk her away' from the spotlight.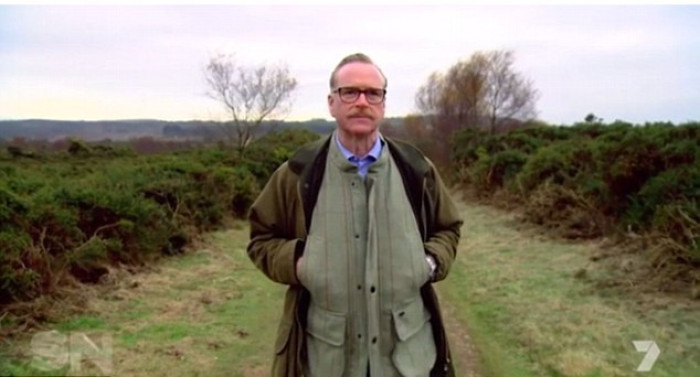 Their relationship lasted 1991 when he served as a tank commander in the Gulf War. It was then that their affair was exposed in the media. Princess Diana admitted to the romance with Hewitt during her controversial Panorama interview with journalist Martin Bashir in 1995.
When questioned as to the nature of their relationship while she was still married to Prince Charles - who had resumed his relationship with Camilla Parker-Bowles - she replied: "Yes I adored him. Yes, I was in love with him. But I was very let down."
Now living a solitary life in Devon, Hewitt, who was earlier alleged to have tried to sell intimate letters from the Princess to the "the highest bidder", said he had struggled to speak publicly about his relationship with the royal, but had no regrets about their time together.
"No, I don't regret that. I regret some of the things that have been caused by that but not that at all. No way," he said.
He added: "I think she was quite easy to fall in love with really so I think I can be forgiven for that."