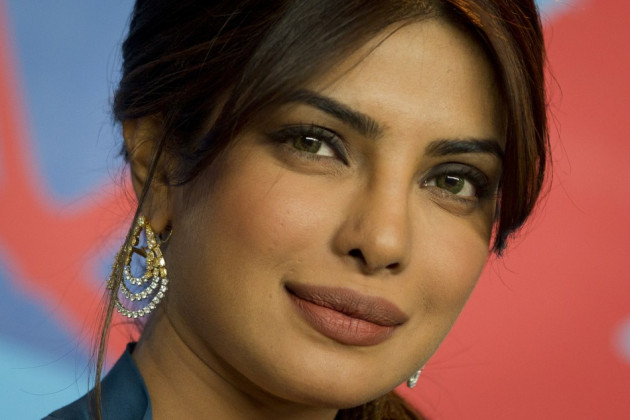 Bollywood actress Priyanka Chopra flaunted a curvy figure in a skin-coloured swimsuit, while shooting the music video for her second international single, Exotic.
The four-and-a-half-minute clip features the 30 year old former Miss World with American rapper Pitbull, showing off her dance moves. She also added Hindi lyrics to the song, giving it a Bollywood touch.
"I wrote these lyrics for my new track, 'Pardesi babu ne is Desi dil ko maan Liya hai', which means, 'this foreign guy has taken my Indian heart.' In this case there are two guys!" Chopra said in an interview with the Wall Street Journal last month, "I recorded Exotic in Ibiza with musical genius and visionary RedOne (guy #1), and none other than Mr. Worldwide aka Pitbull (guy #2). Together they helped me create a hot and sexy summer anthem that I am so proud of! This is just the beginning, and I can't wait to share this song and the rest of the album with you!"
On release, the track went straight to No 1 on iTunes India, inside the first two days.
"The second single from Priyanka Chopra Exotic is a monster mash of two megastars Priyanka Chopra and Pitbull. For it to go to #1 on the iTunes charts within hours is an absolute indication of how loved and accepted Priyanka Chopra is in all markets. The day of the superstar of Indian origin is here," Devraj Sanyal, a managing director at Universal Music (India and South Asia), said.
"Was nervous today..With the video dropping..Ur love and support is the wind beneath my wings.. And I really needed that..thank u all so much," Chopra wrote on Twitter.
Click here to take a look at the video.