EVO 2016: Super Smash Bros pro-gamer accused of sexual assault at marquee eSports event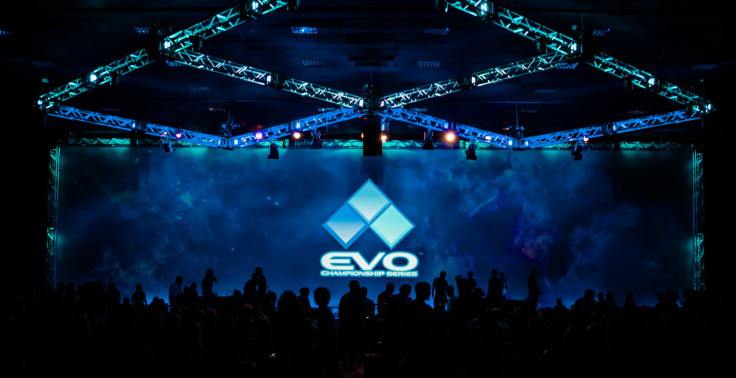 KEY POINTS
VGbootcamp ends sponsorship of 'Smash 4' competitor following allegations at eSports event.
Cristian 'Hyuga' Medina 'heavily intoxicated' according to witnesses.
Super Smash Bros player Cristian "Hyuga" Medina has been accused of sexually assaulting a female caster and streamer at the Evolution Championship Series 2016. The alleged incident occurred early Sunday morning (17 July), at the popular eSports fighting game tournament in Las Vegas.
The reported victim – a 19-year-old girl who live-streams and commentates on Smash Bros under the alias 'VikkiKitty' – spread the allegation on Twitter, bluntly stating: "last night I was molested by Hyuga."
"I fell asleep next my boyfriend on the bed and I woke up to Cristian in between my boyfriend and I, rubbing against me and sliding his hands up my shirt and another down my pants," she said.
"I'm Cuban and know a good amount of Spanish so I told him to leave me alone and to get back on the floor, repeatedly. He's drunk and doesn't get off me so I say it even LOUDER until someone in my room woke up to see what was going on."
According to her post, 'VikkiKitty' then switched places with a friend to stop Medina's advances. However, she continued: "15 minutes pass and I have still not fallen back asleep before Hyuga slides between the person I was on the bed with and tries to do it once again before Nick Riddle woke up and kicked him out of the room."
Medina, a Mexican EVO 2016 competitor who was knocked out of Super Smash Bros for Wii U tournament during the Top 32 Loser's Bracket, responded to the allegations in a series of direct messages sent to Riddle. Riddle, who ejected Medina from the room according to VikkiKitty's statement, shared the messages on Twitter:
VGBootCamp, a media producing organisation that live-streams Smash Bros. events, addressed the situation, surmising that: "After talking to all parties and witnesses involved we believe that these accusations are true." The company also noted that it had cut ties with 'Hyuga' and ended its sponsorship agreements.
"Although he was heavily intoxicated during the incident there is absolutely no excuse for his actions," read the statement. "Starting immediately, Hyuga will no longer be a representative of the VGBC pro team. We want to set a precedent for all teams and sponsored players in the smash community to say that these actions will not be glossed over and ignored."
Several members of the competitive Smash Bros. community have commented on the accusations, with Eric "ESAM" Lew and "MVD" calling for Medina to be banned from all future tournaments.
'VikkiKitty' later posted a second TwitLonger in which she notes that she is not considering taking legal action as she believes her family would be too concerned for her safety to let her travel to future tournaments.
"My goal within the Smash community is to grow not only as competitor but as a professional caster as well. I do not want this situation to dwell above my head for a long period of time," she said, noting that her original post was intended to raise awareness of the incident among the community to protect others.
Medina appears to have deleted his Twitter account following the incident and social media backlash, with many criticising him for blaming his reported actions on excessive alcohol consumption. A video surfaced online - which appears to have been filmed on the day of the alleged incident - shows Medina in an intoxicated state, alongside the text "Drunk Hyuga Rampage".
IBTimes UK has contacted EVO regarding the allegations.
© Copyright IBTimes 2023. All rights reserved.