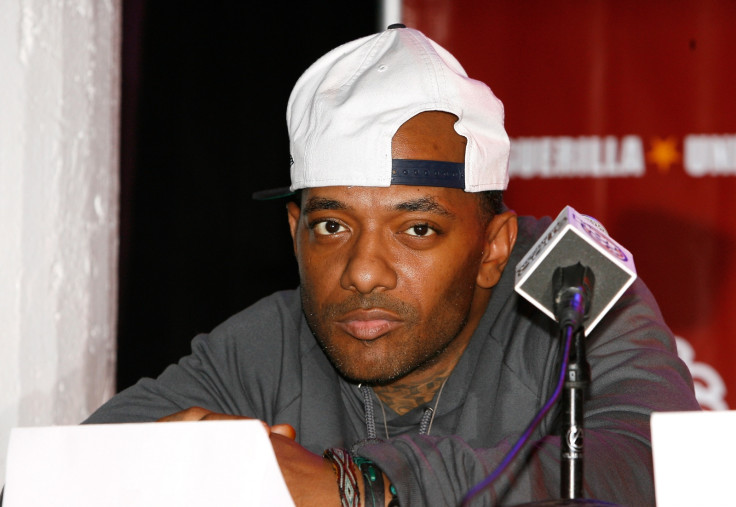 Rapper Prodigy was wheeled out of a concert after-party on a stretcher just hours before his death on 20 June, it has emerged.
According to TMZ, the hip hop star had complained that he was not feeling too good following Mobb Deep's performance with Ghostface Killah, Onyx, KRS-One and Ice-T as part of the Art of Rap tour, prompting concerned friends to call an ambulance.
The rapper, whose real name was Albert Johnson, had been due to take to the stage again at The Mirage for the official after-party at 1OAK in the early hours of Sunday (18 June), but around 1.30am members of his team noticed something was wrong.
In an image obtained by the news site, the 42-year-old, who was one-half of the hugely influential 1990s rap act Mobb Deep, can be seen laying on the stretcher with his hand on his head as he rushed to the hospital.
While the cause of death has yet to be revealed, it is believed that he suffered a complication from sickle cell anaemia, a condition he had battled since birth.
In a statement to XXL magazine, Mobb Deeps's PR said he was " hospitalised a few days ago in Vegas after a Mobb Deep performance for complications caused by a sickle cell anemia crisis. As most of his fans know, Prodigy battled the disease since birth. The exact causes of death have yet to be determined. We would like to thank everyone for respecting the family's privacy at this time."
As IBTimes UK previously reported, friend and fellow rapper Nas broke the news of his death with the likes of Nicki Minaj, Lil Wayne and 50 Cent taking to social media to pay tribute and offer their condolences.