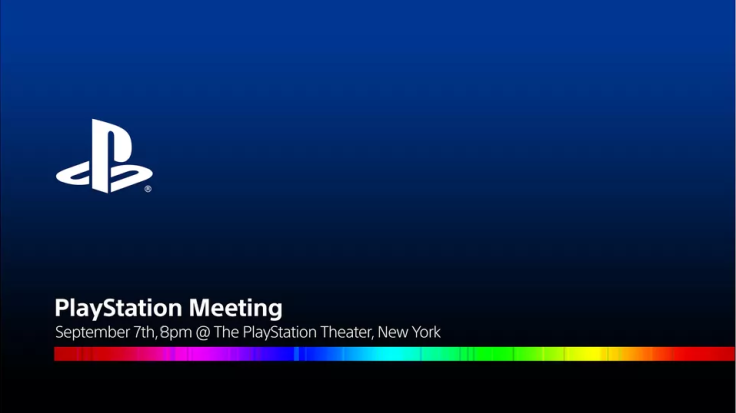 On Wednesday evening (7 September 2016) Sony is hosting a press conference in New York, which, thanks to PlayStation Korea, we know will include the announcement and reveal of at least one new piece of PlayStation hardware.
Of course, most of us were already expecting Sony to lift the veil its upgraded PlayStation 4, codenamed Neo, and a slimmer PS4 model, but it's nice to have a little confirmation. You can read our detail rundown of what to expect here.
The press conference will be streamed online through the PlayStation Twitch account (also embedded below), the PlayStation YouTube channel and on the PlayStation Blog. How long it will last, nobody knows. It could be 20 minutes long, it could be two hours. Fun times.
The PlayStation Neo has been a known quantity since March 2016, when reports first emerged following this year's Game Developers Conference. Further reports from multiple reputable sources in spring revealed more about the console and essentially confirmed its existence.
Neo is set to improve performance for all past, present and future PS4 games and reportedly support both 4K media and 4K gaming – though the latter isn't likely to be common for some time. This is due to restrictions Sony is apparently implementing to ensure those playing on a Neo don't have a competitive advantage over those not. This will probably mean a locked frame rate.
The slimline PS4 meanwhile was somewhat unexpected, and certainly wasn't expected to enter the public eye in quite the way it did. In August a retail-ready PS4 Slim (not actually called a PS4 Slim, inferring it will be the new base model) appeared on online marketplace Gumtree and was later sold at branches of CEX.
Verified as real my multiple sources, the slim PS4 doesn't boast any performance upgrade over the original PS4. It's essentially the same machine with a different look.
We'll find out exactly what Sony's plan is later this evening.
For all the latest video game news follow us on Twitter @IBTGamesUK.