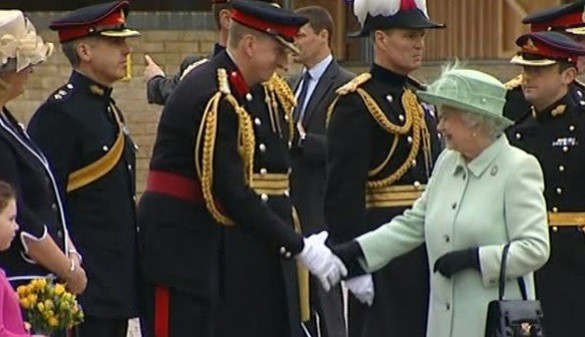 Queen Elizabeth II has paid tribute to British soldier Lee Rigby, nine days after he was killed on a south London street.
The monarch visited the Royal Artillery Barracks in Woolwich where the 25-year-old solider was based before the gruesome attack earlier this month.
Her trip to the barracks had been scheduled before Rigby's death.
Dressed in a green dress coat and matching hat, the Queen was presented with a bouquet of yellow posies.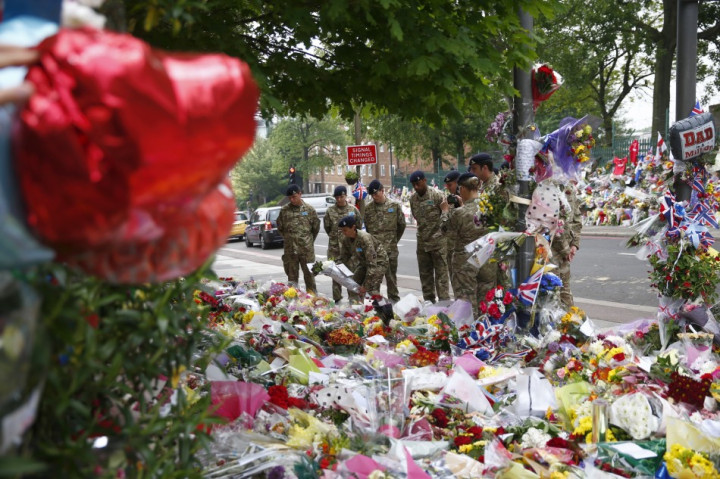 A Buckingham Palace spokeswoman said she intended to meet "those who coordinated the barracks' response to the events of last week and some of those who formed part of Drummer Rigby's chain of command".
She will not publicly visit the site of the attack, which has become a makeshift memorial of flowers and tributes.
Rigby was a member of the 2nd Battalion The Royal Regiment of Fusiliers.
A post-mortem examination revealed that the father-of-one died from "multiple incised wounds".
READ:
Lee Rigby: Queen Pays Tribute at Woolwich Barracks
Woolwich Attack: Lee Rigby Injuries so Severe he had to be Identified by Dental Records