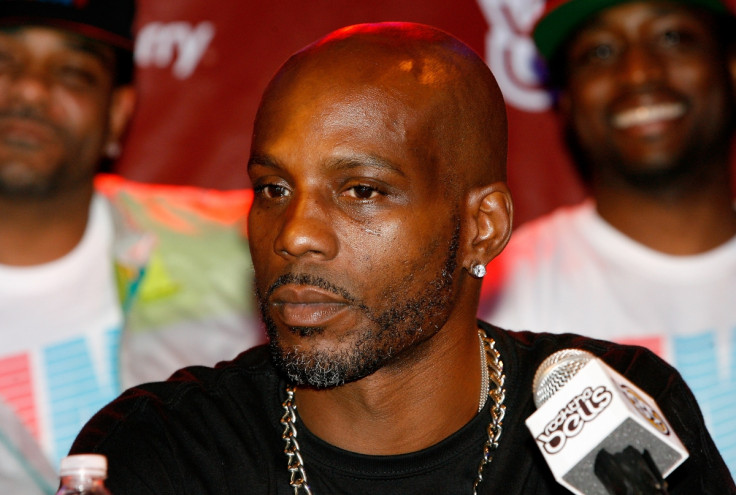 US rapper DMX has been jailed for six months after failing to pay $400,000 (£256,000) in child support.
According to WIVB-TV, the hip hop star, whose real name is Earl Simmons, was thrown behind bars on 14 July having been originally detained in New York City in late June for "several issues outstanding".
The 44-year-old troubled icon – who has 12 children from several relationships – is currently being held in the Erie County Holding Centre in Buffalo.
The ruling stemmed from the Grammy-nominated rapper's failure to comply with a previous court order. Simmons' rap sheet includes child support and traffic violations.
He had been due to due to perform at the Masters of Ceremony concert at the Radio City Music Hall when police took him into custody.
A witness told WIVB-TV: "As soon as he stepped out of his vehicle, they grabbed him and drove off with him.
Although the Party Up (Up In Here) hitmaker should be home for Christmas, his incarceration means that he will miss several live engagements including Shaggfest, which is taking place in Virginia Beach.
Shaggfest creator Brandon Stokes took to social media to announce that DMX was no longer in the line-up. Trey Songz is headlining the festival on 25 July.
"He begged the judge to let him finish his last 3 shows. 2 this weekend and one next week. Which was #shaggfest. But the judge said no," Stokes tweeted under his Shaggy alias.
"Now I will find something to replace that slot and it will be great. We took a huge risk with DMX and I'm not upset about the effort."
Despite multiple run-ins with the law, DMX's only other stint in jail was in 2010 when he served seven months in Arizona for several drug-related probation violations. He was held on drug and animal cruelty charges in 2008.
The ruling comes months after DMX filed for bankruptcy protection in New York. Court papers showed he had less than $50,000 in assets and was between $1m and $10m in debt.