Diana, Princess of Wales died on 31 August 1997 at the age of 36. As the wife of Prince Charles, heir to the British throne, she was the most photographed woman in the world, her face adorning a seemingly limitless supply of magazines and newspapers, not to mention tea towels, postcards and mugs.
Her death prompted the biggest public outpouring of grief seen in Britain in recent times, and the level of interest has barely abated in the 20 years since then. Publishers know that putting Diana on the cover is still a guarantee of huge sales. Obviously, there are no new photos of Diana, so the same images keep getting used again and again.
Matthew Butson, Vice President Getty Images has dug through thousands upon thousands of Diana images for IBTimes UK and has found some that have rarely been seen.
---
This photo, taken in July 1981, is of Diana, when she was still Lady Diana Spencer, at the Cowdray Park Polo Club with Sarah Ferguson, before she became the Duchess of York (or even Fergie).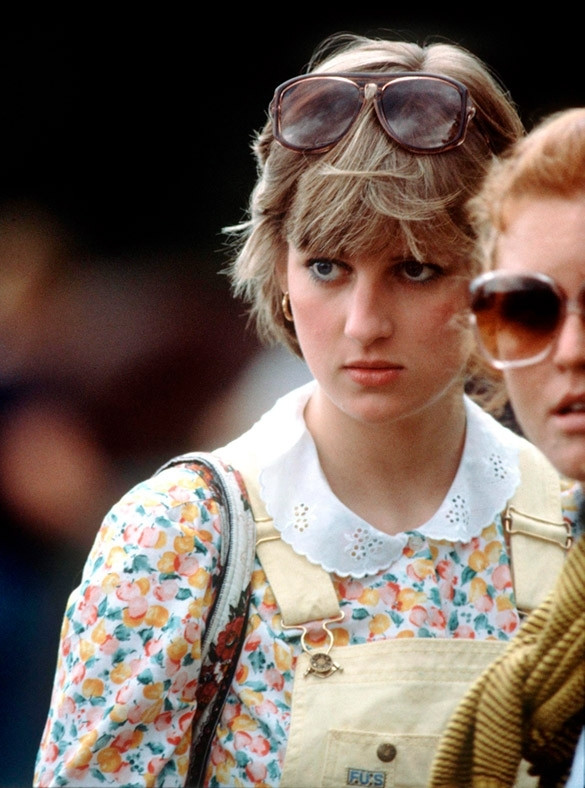 Sarah and Diana became friends after meeting on the polo circuit. Fergie's father, Sir Ronald Ferguson, was Prince Charles's polo manager. In June 1985, Diana decided to play Cupid, not only inviting Fergie to a party at Windsor Castle, but also making sure she sat next to Prince Andrew. They were married within a year, giving Diana an ally at the Palace.
Before Fergie's arrival, Diana felt out of her depth at the palace, locked into endless boring, protocol-ridden dinner parties at which she didn't understand anything that was said to her and was too terrified to reply in case she sounded stupid. Fergie's irreverence and zest for life rubbed off on Diana. She became more confident, more fun, more normal, and less scared, less dutiful, less royal.
---
This photo of Lady Diana Spencer watching Prince Charles play polo was taken on 25 July 1981 – just four days before the royal wedding. She is sitting with Prince Philip's godson Lord Romsey, who had warned Charles against marrying Diana because they had little in common. In this photo, Diana's gaze is fixed firmly on the game, which may suggest she can't take her eyes off her Prince Charming. However, the way Lord Romsey seems to be urgently whispering advice or warnings into her ear gives this image a sense of foreboding.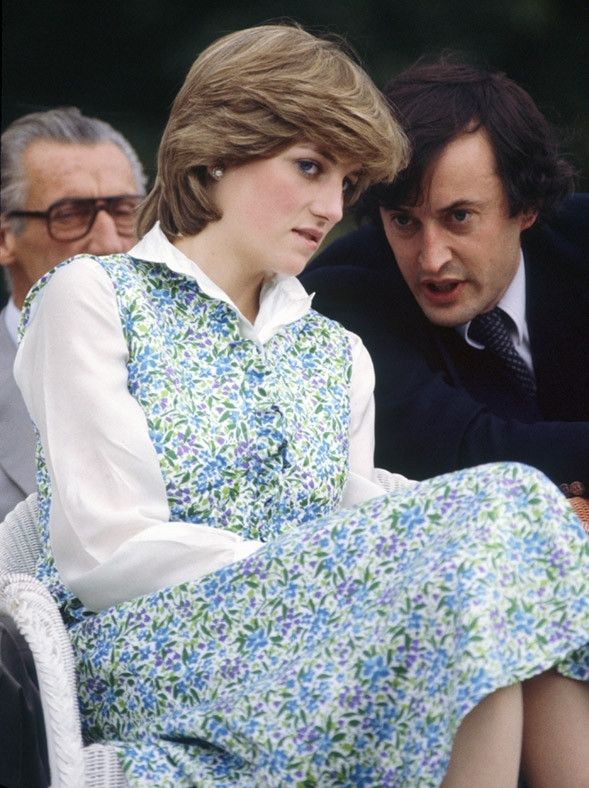 ---
During a cruise of the Western Isles in 1985, Diana is pictured helping a young Prince William off the Royal Yacht Britannia.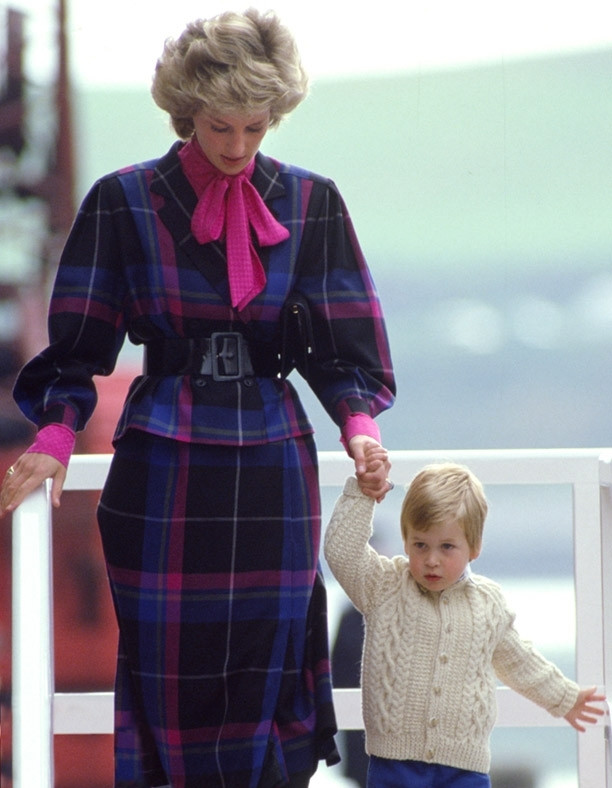 Diana went out of her way to give William and Harry the maternal love and support she felt had been withheld from Charles and every other royal baby for generations. She rebelled against the royal traditions of arm's-length parenting. She breast-fed them, hugged them and lavished love on them. She let them have fun and do the things normal kids do like going McDonald's and amusement parks. But she also took them with her on visits to hospitals and homeless shelters both to show them the realities of life and to introduce them to charitable work.
Both William and Harry have followed in their mother's footsteps, carrying on her charitable causes. And, like his mother, William has abandoned the royal "stiff upper lip" strategy when it comes to raising Prince George and Princess Charlotte. "Catherine and I are clear that we want both George and Charlotte to grow up feeling able to talk about their emotions and feelings," he said.
---
This picture was taken at the Braemar Highland Games in 1989. It shows Princess Diana, Prince Charles and The Queen Mother all sporting tartan, an appropriate choice for the annual games. The photographer Julian Parker captured a moment of pure unfiltered joy. A family, not the royal family.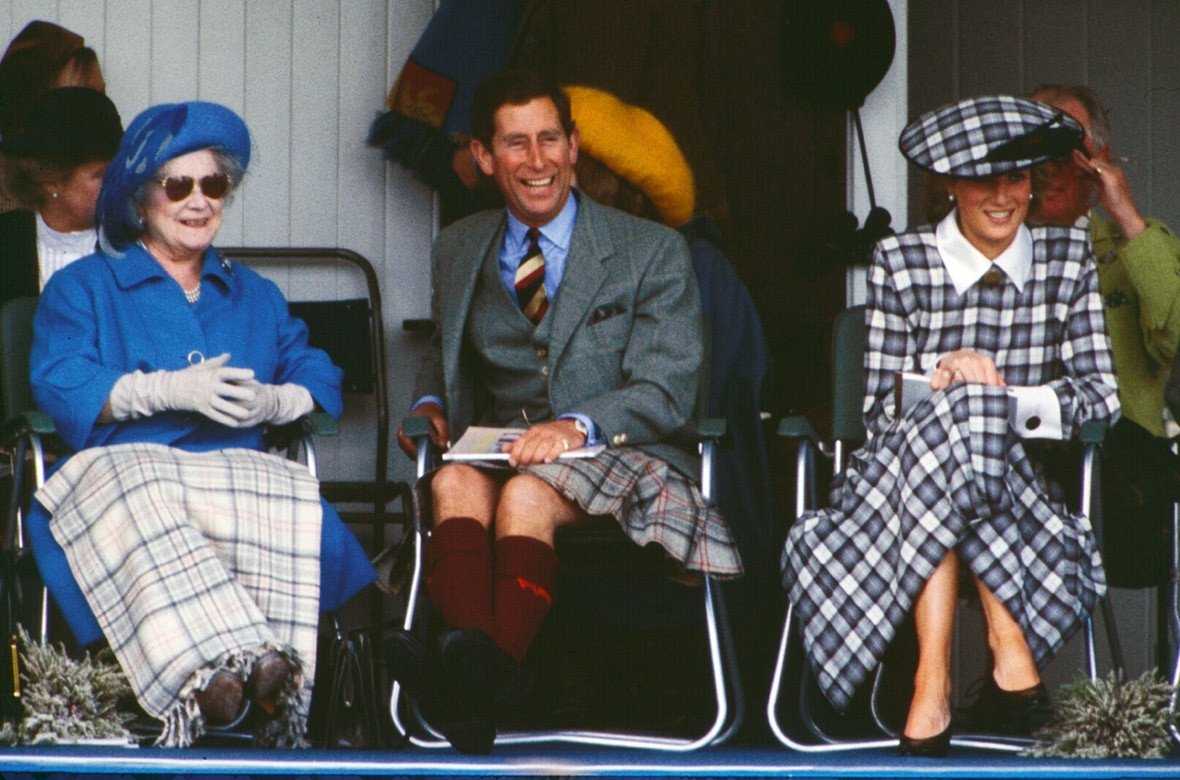 ---
In March 1990, the Prince and Princess of Wales embarked on a gruelling tour of west Africa. Their marital problems hadn't yet been made public, but they were effectively living separate lives, she at Kensington Palace, he at Highgrove.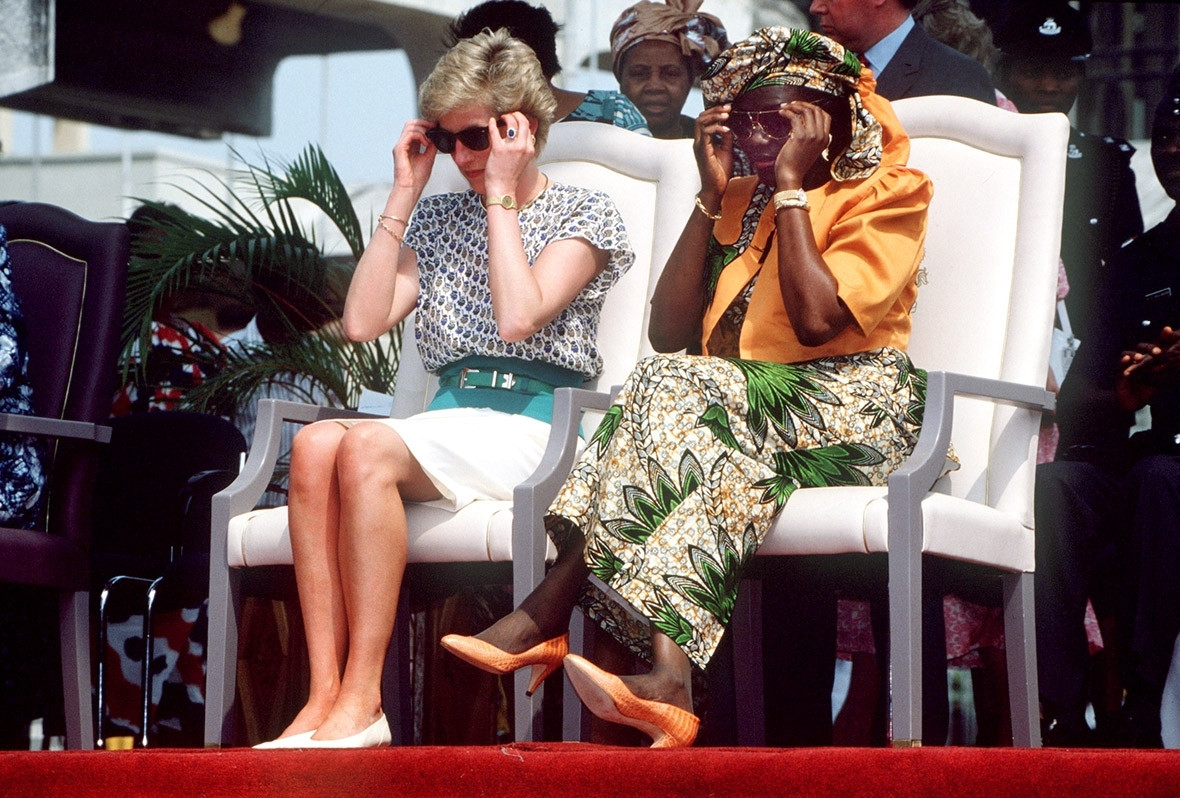 Their schedules on the African tour had been carefully arranged so that they had very few joint engagements. Diana's visits to rural villages and children's hospitals drew lively crowds and were a huge publicity success, with photos splashed across newspapers magazines around the world. Charles's exhausting journey around Nigeria and Cameroon on dull but strategic Commonwealth business went virtually unreported.
Royal photographer Jayne Fincher captured this image of Princess Diana and Nigeria's first lady mirroring each other's movements. There were parallels between the two women. Maryam Babangida, the wife of then Nigerian president General Ibrahim Badamasi Babangida was a celebrity, famed for her beauty and style, whose fame outstripped and outlived her husband's.
---
Diana is photographed meeting members of The Bolshoi Ballet, during her visit to Moscow in June 1995.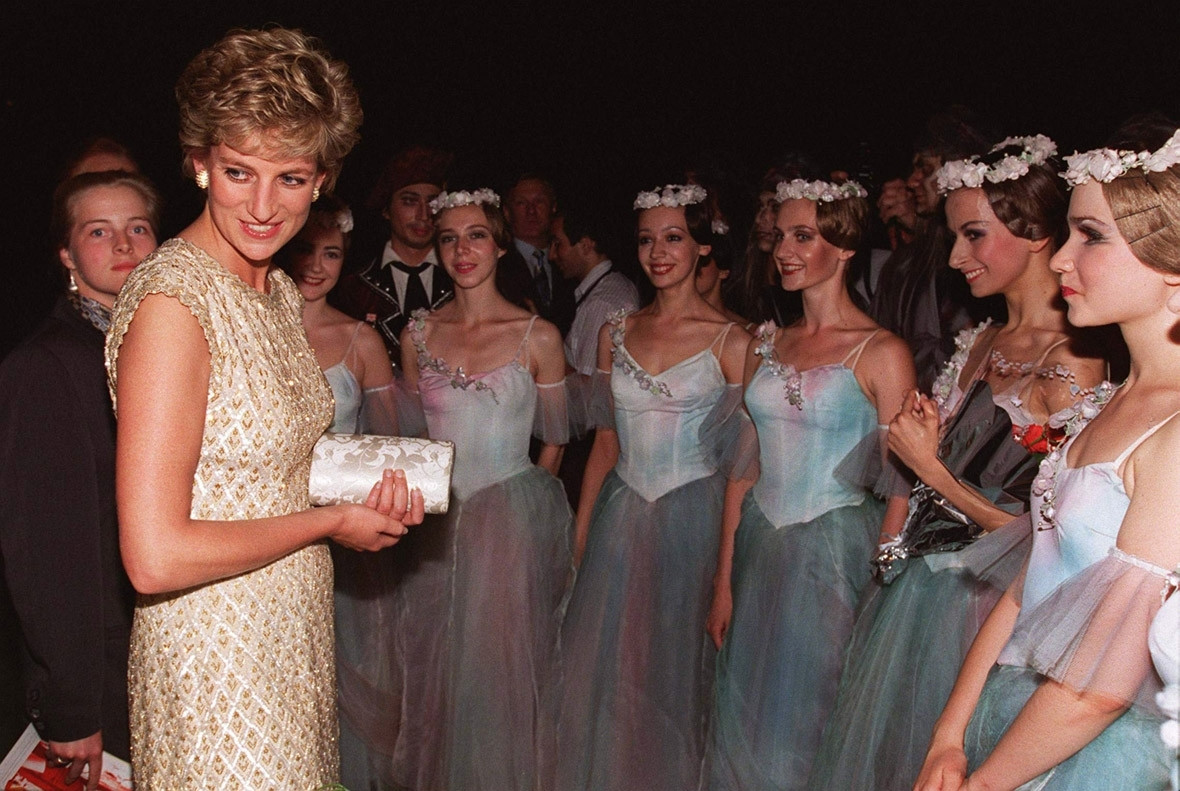 Charles and Diana had separated in December 1992 and their divorce would become final in August 1996. She sometimes struggled to negotiate the uncharted waters she found herself in.
No longer royal, but still the mother of the future King.
Still the most famous woman in Britain, but without the bodyguards to protect her.
Wanting to live privately, but being increasingly hounded by the paparazzi.
In August 1997, Diana began seeing Dodi al-Fayed, playboy son of Mohamed al-Fayed, the Egyptian-born owner of Harrods and the Ritz Hotel in Paris. After holidaying with Dodi in the south of France, the couple dined at the Ritz on the evening of 31 August.
The hotel's security manager Henri Paul drove the couple away from the Ritz at high speed, pursued by paparazzi on motorbikes. As they entered the Pont de l'Alma tunnel, Paul lost control of the limousine, colliding with a pillar. Diana was rushed to a hospital but went into cardiac arrest and was declared dead at 4am. An inquest in 2008 determined that Diana and Dodi were unlawfully killed, and that the driver and paparazzi pursuing her shared the blame for the deaths.
All these images were selected from the Getty Images archive. Getty Images has an award-winning image and video collection, with an archive of over 130 million images dating back to the beginning of photography.
One of the reasons why some images are now considered 'rare' is due to their being shot on film. The film would then have to be processed and circulated physically to various media around the world where only a handful of images were chosen to be published. Large numbers of images of Diana have been digitised over the years but again this is only an edited selection – Getty Images holds over 50,000 images of Diana within one collection alone (the Princess Diana Memorial Trust archive, largely shot by Jayne Fincher) and of this number perhaps less than 1% have been digitised and made available through the Getty Images web site. There are many images that have yet to be scanned, let alone published and Getty Images is working on an ongoing editing and digitisation programme to seek out key images of Diana through her lifetime.