A fan-led project hoping to bring Rockstar Games classic Red Dead Redemption to fellow Rockstar classic Grand Theft Auto 5 has been shut down following a cease and desist from studio parent company Take Two.
Called Red Dead Redemption V, the project was aiming to recreate the classic western's map in GTA 5's PC version, complete with additional features and visual improvements.
With Red Dead Redemption 2 targeting a release towards the end of the year however, it's easy to see why Take Two took a stand to protect its own intellectual property.
A member of the team, called .White, who were leading development of the mod, said on an unofficial GTA forum: "I know this is hard pill to swallow, but as you may have noticed we did get contacted, and we sadly have to say we are stopping this project.
"So thanks guys, but it isn't going to happen, sorry."
"Undertaking this sort of a project with additional content ported over was never feasible," he continues. "We were only gonna get a way to convert the map with both legal copies of each game, and some custom scripted additional content, there was never any intention or mention to either port a story mode over from RDR to [GTA 5]."
A major contributing factor to the development of the mod was Rockstar's bizarre decision to never port Red Dead Redemption over to PC, despite releasing GTA 4 and GTA 5 on PC either side of it in 2008 and 2015.
In March .White teased its work on the mod. The video they put together is no longer available, but a couple of screenshots are embedded below.
Rockstar Games announced Red Dead Redemption 2 in October, confirming it is coming to PS4 and Xbox One in autumn 2017, and revealing a short teaser focusing on the sequel's enormous western-inspired setting.
It will be the first new game Rockstar has released since GTA 5 in 2013, having focused since then on ports of the crime classic for PS4, Xbox One and PC, as well as supporting the enormously popular GTA Online.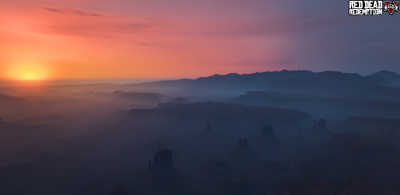 For all the latest video game news follow us on Twitter @IBTGamesUK.