Red Nose Day has come around again. This is the time of year the whole country joins hands in a show of force to raise money to fight poverty in the UK and Africa. Musicians, television personalities and athletes, among other high-profile celebrities, come together to promote the cause and spread awareness.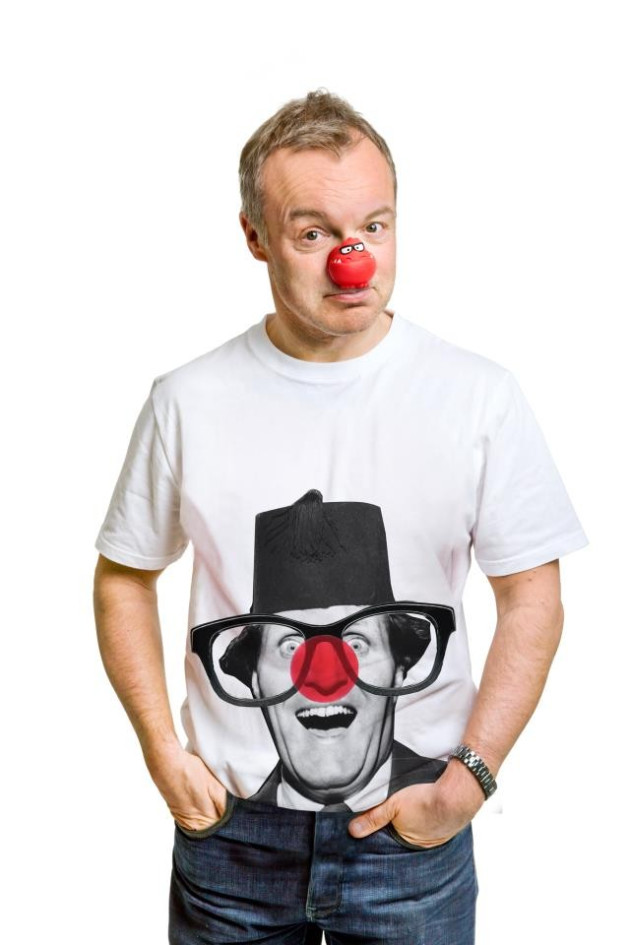 Red Nose Day, powered by a UK-based charity called Comic Relief, started in 1985 on BBC 1 with Noel Edmonds' Late Late Breakfast Show. Since then, Red Nose Day has gone on to capture imagination of the people all across the country and is sometimes even treated as a holiday of sorts.
For example, school children get away with wearing red-themed costumes and sometimes with wearing the trademark plastic Red Nose, which can be bought at Sainsbury's and Oxfam shops.
[Courtesy: rednoseday/YouTube]
The popular Red Nose legend had a humble beginning in the 1980s but with time it has gone on to become innovative by re-casting itself in a a variety of forms. For example, this year marks the debut the Red Toes; designed in the shape of three "prehysteric DiNOSEsaurs" to add more humour to the occasion.
One way in which funds are raised are by the issue of charity singles. The iconic Sir Cliff Richard and the cast of The Young Ones were the first people to record a single for this purpose, back in 1986. Since then, Peter Kay, the Spice Girls, Boyzone and Westlife have released singles as part of the Comic Relief initiative.
This year, Liverpool players Jonjo Shelvey and Martin Kelly participated in a baking competition and Leeds United players are asking their fans to put on a Red Nose for the day.
[Courtesy: rednoseday/YouTube]
The government is also playing its part.
"This year, we'll double the money that Comic Relief commits to its work helping girls and women in Africa. Having just had International Women's Day earlier this month, the message is clear - we must help to give girls and women a voice if we're serious about transforming not only families and communities, but economies and whole countries as well," International Development secretary Justine Greening said.
Celebrities Kate Moss and Stella McCartney will help raise money for a charity by auctioning fashion apparels and accessories on eBay. And the day culminates in a live telethon event on BBC 1, starting at 7pm GMT and going until the small hours of the next morning. This year the show will be hosted by Dermot O'Leary and Claudia Winkleman. Past hosts include Graham Norton, Jonathan Ross, Jeremy Clarkson and Simon Pegg, to name a few.
[Courtesy: rednoseday/YouTube]