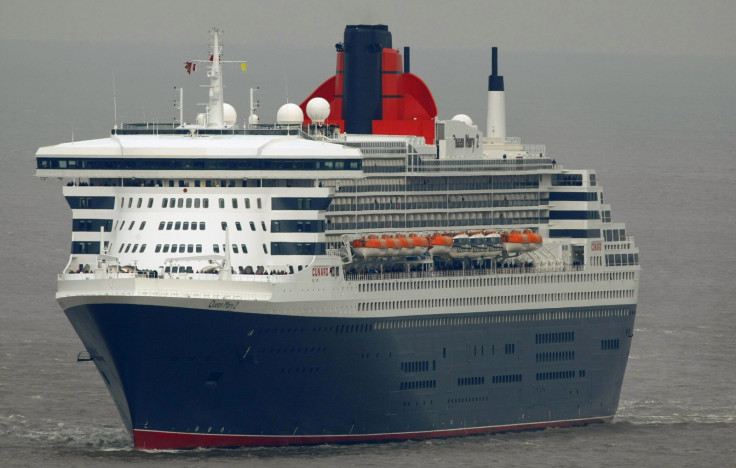 The search for a 74-year-old female passenger thought to have fallen overboard from the Queen Mary 2 ocean liner has been halted. The US Coast Guard scrambled a plane and helicopter to search for the missing woman when the alarm was raised as the ship was 100 nautical miles south-east of New Jersey.
The woman was reported missing between 1am and 3am EST on Friday (23 December). Petty Officer David Micallef told the Press Association: "The search has been suspended pending any new information."
An emergency message was sent from the luxury ship, which left its base in Southampton on December 15, saying: "Missing woman on QM2. No details yet. Ship turned around and Coast Guard alerted."
The liner turned back to help with the search but was called off as darkness fell. "It is with sadness we can confirm that after a comprehensive search, working with all relevant authorities, Queen Mary 2 has halted the search for a missing guest, presumed overboard.
"The ship left New York yesterday, December 22, on a 12-night Caribbean itinerary. Cunard's care team is offering every support to the family. The ship is now back on course to reach St Maarten on December 26 as scheduled," a Cunard spokesman said.
British passenger Godfrey Hall said: "We were 12 hours out of New York when it was announced we had to turn back and now we are in a search and rescue pattern awaiting two fixed wing air sea rescue aircraft, a helicopter and a USA coastguard vessel."
He told Somerset Live: "The ship was due to travel to the Caribbean for Christmas and New Year but we are awaiting further information on what is going to happen."
The £700m luxury liner can carry up to 2,700 people, has a casino, five swimming pools and is the first planetarium at sea. It is also equipped with the "largest library at sea", holding 8,000 books, according to the Cunard website.