The gaming world's signature horror franchise, Capcom's Resident Evil (known as Biohazard in Japan), is celebrating its 20th anniversary on 22 March 2016. Marking two decades of zombie video games, cheesy dialogues, Hollywood movies, amusement park attractions and restaurants, a Resident Evil burrito, cologne and even a musical, the title has come a long way since its launch in 1996.
Although the series has seen its high and low points over the years, Resident Evil's intoxicating blend of action, suspense and creepy chills still bring gamers back to the spooky Spencer Mansion with its many sequels and spin-offs while popularising a whole new genre in the process.
1996
The first Resident Evil released for the PlayStation in March 1996 and was envisioned as a remake of Capcom's 1989 psychological horror role-playing game Home Sweet Home. Horror genius Shinji Mikami directed the game that became a runaway success, garnered incredible critical reception and sold millions of copies around the world.
Resident Evil's main setting, the iconic Spencer Mansion, featured a slew of challenging puzzles to solve and gory enemies to take on.
1998
After a sequel was greenlit, Resident Evil 2 was more than halfway through the development process before it was scrapped and had to be redone because Mikami found it "dull and boring".
Resident Evil 2 was eventually released two years later for the PlayStation in 1998 as a widely acclaimed follow-up that many fans believe to be one of the best games in the franchise. Giving gamers the definitive game version of the apocalyptic zombie-infested city, the game is set two months after the mansion incident in the first game and takes place in Raccoon City. It features two protagonists, rookie police officer Leon S Kennedy and college student Claire Redfield, who is looking for her brother Chris Redfield (who was featured in the first game).
RE2 also introduced the "Zapping System" that provides the two playable characters with their own unique storylines, scenarios and obstacles.
1999
Resident Evil 3: Nemesis arrived in 1999 as a fine entry to the series, but was not as well-liked as its predecessors. Focusing more on action-oriented gameplay, returning hero Jill Valentine is forced to take on an excessive number of gruesome opponents. The game was also not intended to be a numbered entry into the series.
Instead, Resident Evil Code Veronica, which was released in 2000, was supposed to be the sequel to RE2. However, Capcom decided to limit the number of releases to the PlayStation. Of course, RE fans will remember Nemesis, the hulking monster and one of the most fearsome bosses of all time, that chases Jill throughout the game whose very growl "S.T.A.R.S." made every gamer haul ass.
2000
Resident Evil - Code: Veronica, known as Biohazard - Code: Veronica in Japan, was released in 2000 for Dreamcast. The game takes place three months after those depicted in RE 2, when Claire Redfield is captured and sent to a remote island. For the first time in the series, the game runs in true 3D instead of the traditional pre-rendered backgrounds.
The franchise also released spinoff Resident Evil: Survivor for the PlayStation in the year 2000, a first-person light gun-shooter that departs from the traditional third person viewpoint seen in previous games to give it a more arcade feel.
2001
Released in 2001, Devil May Cry was originally intended to be a sequel in Capcom's Resident Evil series but proved to be too far a departure from the original RE formula. Instead, the game was developed into an entirely new series.
Resident Evil: Gaiden was also released in December 2001 as an action game for the Game Boy Color, but got an unfavourable reception due to its impractical save system, unsatisfying puzzles and so-so graphics. Resident Evil Survivor 2 Code: Veronica, another first-person shooter, was also released the same year as the second instalment in the Gun Survivor Series.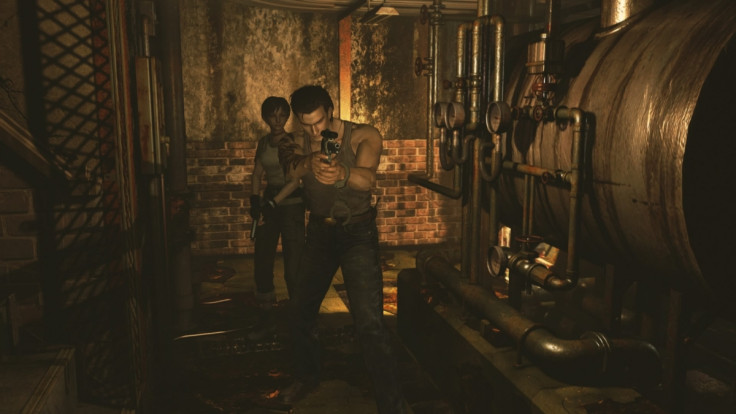 2002
Resident Evil Zero came out in 2002 for the Nintendo Gamecube and received a mostly positive reception, featuring gameplay similar to the first three games but added a new "partner zapping" system. In the game, you can switch between the game's two leads - S.T.A.R.S. rookie Rebecca Chambers and convict Billy Coen at will. The game was eventually ported to the Wii in 2008 and re-released as Resident Evil Hero HD Remaster on the PS4, PS3, Xbox One, Xbox 360 and Windows in January 2016.
2003-2004
Resident Evil: Dead Aim, the fourth light gun game came out on PlayStation 2 in 2003, followed by the flawed online Resident Evil Outbreak as the first in the series to offer online multiplayer support and cooperative gameplay. A sequel Resident Evil Outbreak File #2 followed in 2004 and added five new scenarios, but played identically to the first Outbreak.
2005
The magnificent Resident Evil 4 arrived in 2005 when Mikami decided to reinvent the horror genre, scrapping zombies in favour of parasites. A dramatic departure from the previous games in the series, RE4 is an over-the-shoulder third-person shooter that focused more on action and shootouts than puzzles. There were also pre-rendered backgrounds, fixed camera angles or tank controls either.
To quicken the pace of the game, Mikami added Los Ganados, humans infected with the Plagos parasite, making it necessary to constantly be on the move, think on your feet and, of course, have great aim to progress. RE4 is widely regarded as one of the best horror games ever made.
2006-2007
Resident Evil: Deadly Silence, a remake of the first Resident Evil game, was released for Nintendo DS port to commemorate the 10th anniversary of the RE series, taking players back to the classic mansion that introduced the world to Resident Evil back in 1996. While the original focused on puzzle solving, the new design focused more on action and ammo to tackle smarter zombies who could now work their way around doors while chasing you.
Resident Evil: The Umbrella Chronicles soon followed in 2007 as the first RE game for the Wii. Featuring familiar locales from the Resident Evil canon, the action/shooter hybrid revealed the back story behind the fall of the Umbrella Corporation. The first-person, light-gun style game was also a nostalgic reminder of the survival horror series' journey to date as players explored locations from Resident Evil 0, 1, 2 and 3, in addition to new locations.
2009
In 2009, Resident Evil 5 was released as the first main RE title that did not have direct involvement from Makami. Produced by series veteran Jun Takeuchi, it brought back returning hero Chris Redfield and introduced us to his new partner, Shevar Alomar. Set in Kikuju, Africa, RE5 brought back the buddy system from RE Zero. The constant wave of enemies did ward off the game's ability to frighten players, making the game feel hollow compared to its more terrifying predecessors.
Based in Resident Evil 2's Racoon City, another rail shooter - the Dark Side chronicles - was released in November 2009 for Wii before making its way to PlayStation 3.
2011
This year saw the release of Resident Evil: The Mercenaries 3D for the Nintendo 3DS port and featured Mercenaries missions from Resident Evil 4 and 5 featured some of the series most beloved characters including Chris Redfield, Claire Redfield, Hunk and Krauser where players must defeat as many enemies as possible within a set time limit in an intense shooting combat.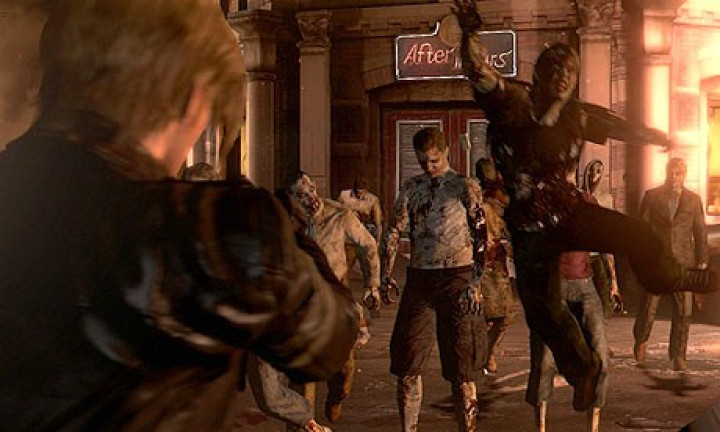 2012
2012 saw the continuation of the war on bio-terrorism with the release of Resident Evil 6 that pitted Chris Redfield, Leon Kennedy and new character Jake Muller against Ada Wong's dark clone Carla who holds the C-Virus, the most deadly bio-weapon yet.
Despite selling exceedingly well, the game was derided by fans and received mixed reviews from critics. Many series fans argued that the game focused more on action and third-person shooting than its tried and tested survival horror formula. Still, the game eventually went on to become Capcom's second best-selling game.
Another spin-off was Operation Raccoon City, a squad-based shooter that many fans deemed more tragic than if an actual zombie outbreak were to happen.
2015
Set between the events of Resident Evil 5 and 6, Resident Evil Revelations 2 came out in 2015 as an episodic survival horror featuring the endearing Claire Redfield, feisty Moira Burton and fan-favorite Barry Burton. The game released as a weekly series of episodic downloads beginning on 24 February 2015. The game, however, emphasized more on shooting than horror.
Similar to the original Revelations, the sequel also featured "raid mode," a fun action addition that allows gamers to run and gun through different areas, level up your character and unlock bonuses and weaponry.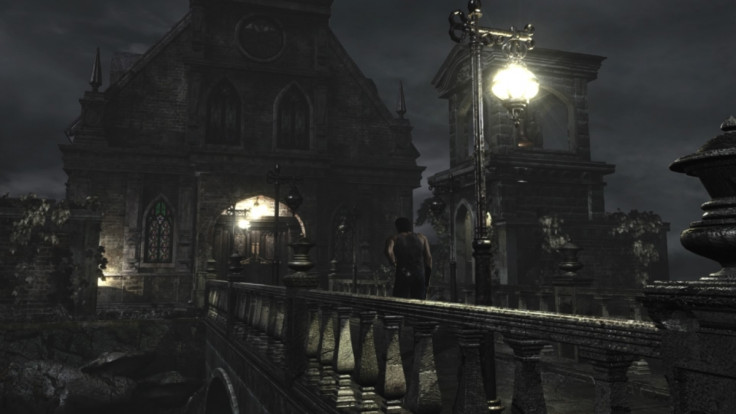 2016
The 20th anniversary celebration of the survival horror series features a slate of remastered releases including a Resident Evil Zero remake. Capcom is planning to re-release Resident Evil 4, 5 and 6 on PS4 and Xbox One in reverse numerical order throughout 2016.
Capcom is also working on a remake of fan-favourite Resident Evil 2. The next spinoff to look forward to is Umbrella Corps that is slated for release in May. The game is a unique take on the multiplayer shooter and will put players in the shoes of mercenaries from the Umbrella Corporation. Maybe we can expect a Resident Evil 7 release date announced soon as well.