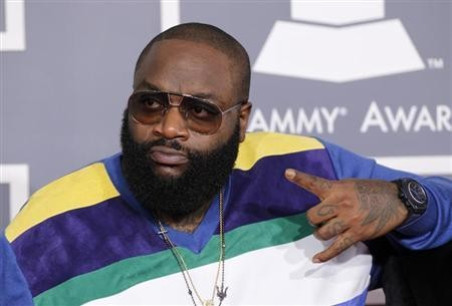 US rapper Rick Ross is facing online ridicule after mistakenly calling Africa - the second largest continent in the world - a country.
The hip-hop star, born William Roberts, was sharing his excitement about his visit with fans on Twitter when he made the gaffe. He is promoting his artist Wale's upcoming album, The Gifted.
"Just landed in the beautiful country of Africa. I can tell you that the world is excited for #thegifted," He told his 2.9 million followers.
The tweet provoked a huge response from the online community with some fans making light of the mistake and others less impressed.
"How can you call Africa a country? Didn't you go to school?" said one.
"Yet another scalding indictment of the American school system," another tweeted.
The backlash came just weeks after the Hustlin' hitmaker was dropped as the face of Reebok after releasing a track which features lyrics boasting about date rape.
The sportswear giant confirmed that it had terminated its endorsement deal with Ross after he failed to show remorse for the inflammatory song, which talks about drugging a woman before having sex with her.
The 37-year-old Maybach Music Group leader had been accused glamorising rape.
In 2011, Ross credited the beauty of South Africa for influencing his God Forgives, I Don't solo album's content.