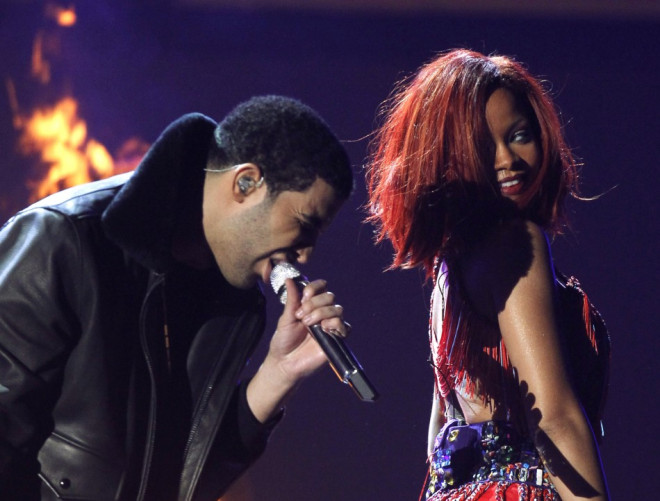 Rihanna and Canadian rapper Drake are reportedly planning to move in together.
According to a Hollywood Life report, the Barbadian bombshell and Drake "want to be around each other as much as possible."
"She'd love to maybe one day soon see if they can co-exist together and try the whole living with each other thing," a source close to Rihanna told the website. "But she's not trying to force anything. She wants it to unfold and to let him take control of that."
The pair, who dated briefly in 2009 following her very public split from Chris Brown, have been cosying up in recent weeks and putting on very public displays of affection.
"It would be something that's new and fresh and something she'd like to give a shot but he's got to be on board," the insider added. "They've scrambled with the idea but haven't really come to a conclusion. It's all just a matter of time. There's no rush because time is on their side."
It was revealed recently in Star Magazine how Rihanna loved it that Drake was nothing like Brown.
"She soon realised that Drake is the perfect gentleman — the opposite of Chris. He [Drake] treats her like a queen," a source close to Rihanna revealed in the article.
Previously, Drake had admitted that Rihanna was his fantasy woman, but insisted they were just good friends.
"She's the ultimate fantasy. I mean, I think about it. Like, 'Man, that would be good.' We have fun together, she's cool and s**t. But we're just friends. That's my dog for life," he told Rolling Stone magazine.