Rihanna exposes man posing as her cousin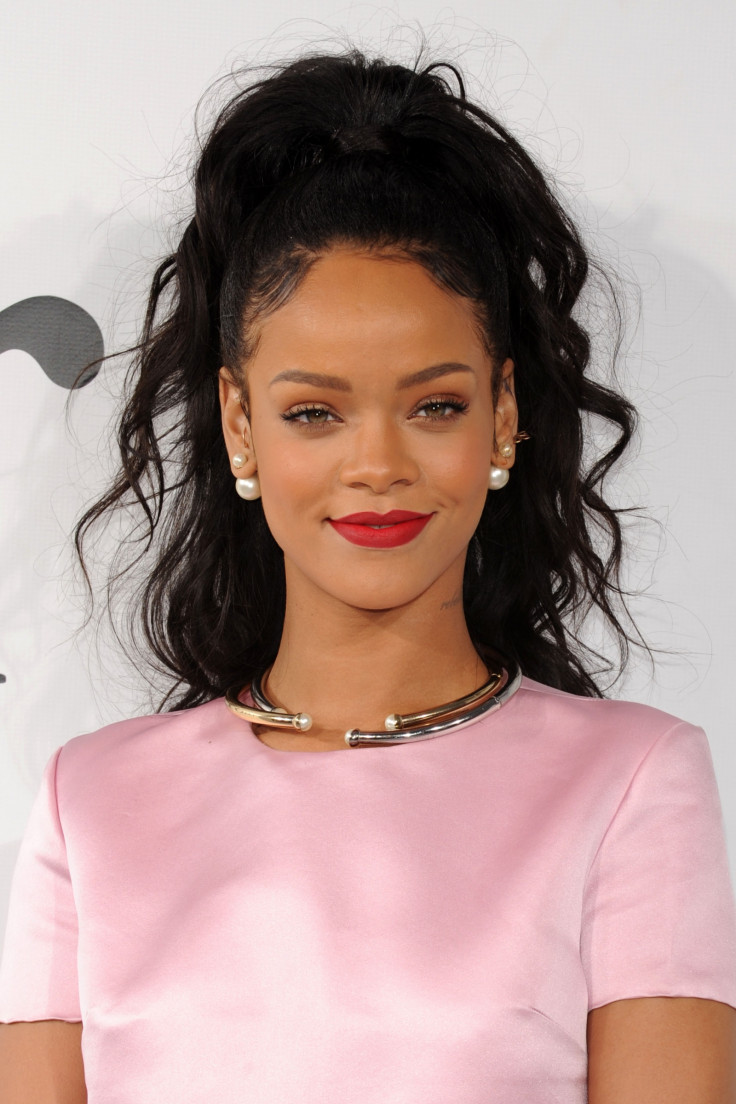 Rihanna put the record straight
Getty
If you are in the habit of name-dropping a famous person to trick a fan or get free stuff, one celebrity you might want to avoid is Rihanna. The pop superstar has exposed a man who claimed he was her cousin.
The drama started after a fan under the name Itsrihannavy posted a snap on Instagram which shows her posing with a black man and captioned it: "Met one of Rihanna's cousins Bert last night, he was soooo lovely."
Feeling a moral obligation to expose the deception, The Diamonds hitmaker jumped on social media to set the record straight. "My who?? Lol" she wrote in the comments section.
The online incident occurred just days after the 27-year-old singer was spotted enjoying a day in her native Barbados with Formula 1 ace Lewis Hamilton.
E! News previously reported that the B***h Better Have My Money singer was still seeing Real Madrid striker Karim Benzema and was not ready to be exclusive to either of the two.
"Rihanna is dating now and she hasn't put a label on anyone," the insider added. "She is still talking to Karim but she is also talking to Lewis and keeping her options open. She is not at any point in her life now ready to settle just for anyone but she is enjoying the time she has with her friends and also focusing on work."
"She is having a blast in Barbados and feeling very carefree," the source continued.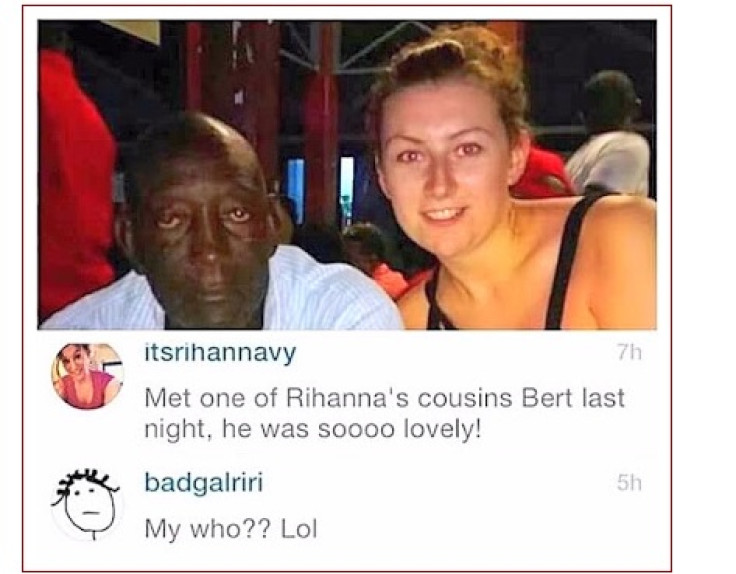 © Copyright IBTimes 2023. All rights reserved.