Rihanna reportedly wants to start a romantic relationship with American actor/film producer Leonardo DiCaprio.
According to Dish Nation, the Diamonds singer adores the 40-year-old Wolf Of Wall Street star, and apparently, the two have been spending a lot of time together.
"Leonardo and Rihanna are getting very close, and she just adores him. So much so that word among her friends is that she has her sights set on him becoming her boyfriend," a source told the website.
"Rihanna is no shrinking violet and unlike many of Leo's model girlfriends she's got 'a lot of game' to keep him on his toes. They have been together at parties and even spent time alone at friends' holiday apartments in St. Barths."
"Rihanna needs a date for Awards season — and what better man to take than Leo," the insider added.
During an interview with Elle, the 26-year-old Barbadian beauty revealed her words to live by.
"'Avoid obviousness.' That is a quote by Leonardo DiCaprio. That's what makes you create something, that's the excitement, that's the thrill," she said.
Meanwhile, Hollywood Life reported that the We Found Love singer will never date rappers like Chris Brown and Drake again.
"She isn't going to mess with anybody in the industry like that anymore," a source said. "Those guys bring her nothing but pain and heartbreak. Most of them are whack and very childish," the insider added.
"She doesn't have time for that. She's not trying to raise a man. She already tired that twice and it didn't work."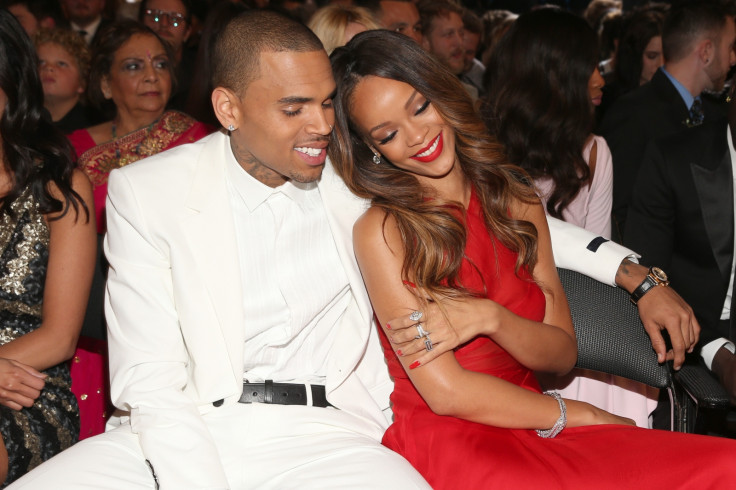 Brown infamously assaulted the five-time Grammy winner in 2009, by hitting her so forcefully that she had major bruising on her face, a split lip, and a bloody nose.
However, the 25-year-old R&B artist and Rihanna share a strong bond, though they are not dating.
Meanwhile, Drake also had been in an on-again-off-again relationship with Rihanna.
"All those dudes were good for was sex anyway," the source said. "That was by far their best quality."
"But when it came to love, commitment, honesty and trying to build a future, they all fell way short.
"She's not that girl anymore," the insider said. "She's grown up now and can find someone good in the sack anywhere. She's looking for more and doesn't think guys in music, especially rappers, have the key to the lock around her heart."