The world's fastest man, Usain Bolt has fired a warning shot to his rivals ahead of the athletics showdown at Rio Olympics 2016, warning them that they will "feel his full wrath". Bolt who is the reigning 100m and 200m champion is the favourite to repeat his achievements four years on, despite injury issues which have plagued him in the build up to the summer games.
"I never try to predict times, because you never know what will happen. But for me the shape I'm in, I think 9.6 seconds definitely", Bolt said as quoted by the Mirror.
The Jamaican who set the Olympic recordwhich stands at 9.63 seconds at London 2012, four years ago believes he can do better. Bolt is also looking to become the first man in history to complete the sprint double at three successive games.
His main competitors who are standing in front of him are Americans Justin Gatlin and LaShawn Merritt, who were convicted of doping in the past. Bolt believes the fact that they are competing against him, will help fire him up.
"I think they have not learned over the years that the more you talk, the more I will want to beat you. It's one of those things but I'm looking forward to it, should be exciting and they will feel my full wrath as always", the Olympic champ added.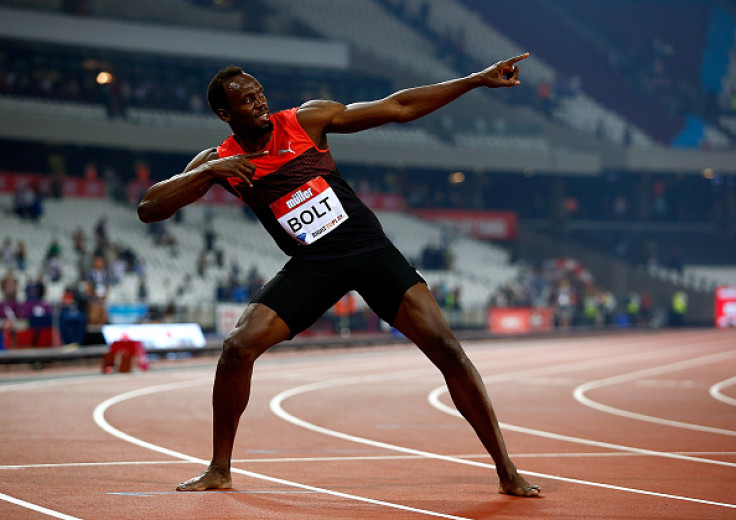 The 29-year-old, who missed the opening ceremony of the 2016 Olympics at the Maracana Stadium on Friday night due to missing the bus, is one of the biggest attractions at the summer games, with not only fans but also fellow athletes queuing in line to get a selfie with the superstar.
"He was getting bombarded when we saw him this week. I felt like a rookie. The whole team felt like nothing. But luckily we snuck in a selfie before he bolted", said Australian beach volleyball star Mariafe Artacho Del Solar.
Fans will have to wait till 13 August to see the superstar in action, with Bolt expected to take part in the heats of the men's 100m event at the Olympic Stadium.