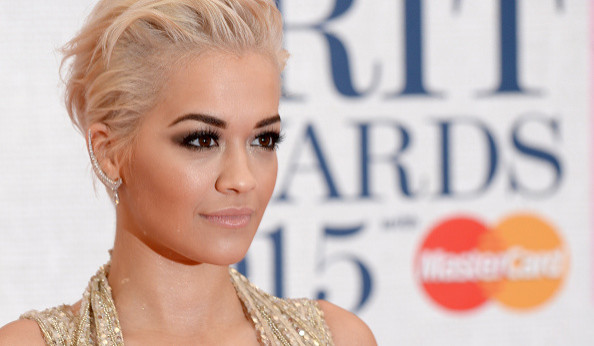 Rita Ora has revealed she was groomed by a 26-year-old man when she was 14. The singer made the revelations in her new biography Hot Right Now.
The X Factor judge said the sexual abuse took place when she was a drama student at London's Sylvia Young Theatre School. However, she controversially suggested that she doesn't want to be regarded as a victim of child abuse, claiming that she while she was new to the world of relationships, she had been a willing participant in the sexual relationship that unfolded.
The 24-year-old said: "I was 14 when I had my first relationship with a guy. I would say he was about 26. It is child abuse really, isn't it?'
"I don't want to say that I suffered it, because I wanted it. I don't want to say that I was forced to do it. I don't want people to think I was abused as a kid," she explained.
In extracts taken from the book, which have been published by The Sun on Sunday she apparently claimed that the attention she received made her feel as though she could 'take over the world'. The Mail Online reports that Ora's comments were originally made to Lifetime TV in an interview on women's issues which was filmed in 2013.
The X Factor judge has previously faced criticism for collaborating with Chris Brown for her single Body On Me, after he was convicted on domestic violence charges. Shocking images of his bruised and battered former girlfriend Rihanna left fans horrified, however Ora said the outrage against Brown was 'discrimination'. "Chris Brown is strong, powerful and someone that is important to me personally and professionally," she said.
Ora's latest comments come after singer Chrissie Hynde caused controversy after she suggested she took full responsibility for a sexual assault that occurred when she was 21. The 63-year-old former lead singer of The Pretenders also said she blamed herself for being sexually assaulted by members of one of Ohio's "leather-clad gangs" when she was younger.
Hynde appeared to claim that she invited the attack because she dressed provocatively. Her remarks resulted in a public backlash with the singer being widely condemned for her statements. er comments, were condemned by the charity Victim Support who said that victims "should not blame themselves". Lucy Hastings, the charity's director, said: "Victims of sexual violence should never feel or be made to feel that they were responsible for the appalling crime they suffered – regardless of circumstances or factors which may have made them particularly vulnerable.
"They should not blame themselves or be blamed for failing to prevent an attack – often they will have been targeted by predatory offenders who are responsible for their actions," she added. "It is critical that nothing deters victims of sexual violence from coming forward to the police or to independent organisations so they can get the help and support they need."
Rita Ora has not yet responded to the public criticism following her comments in the book by authors Douglas Wight and Jenn Wiley.