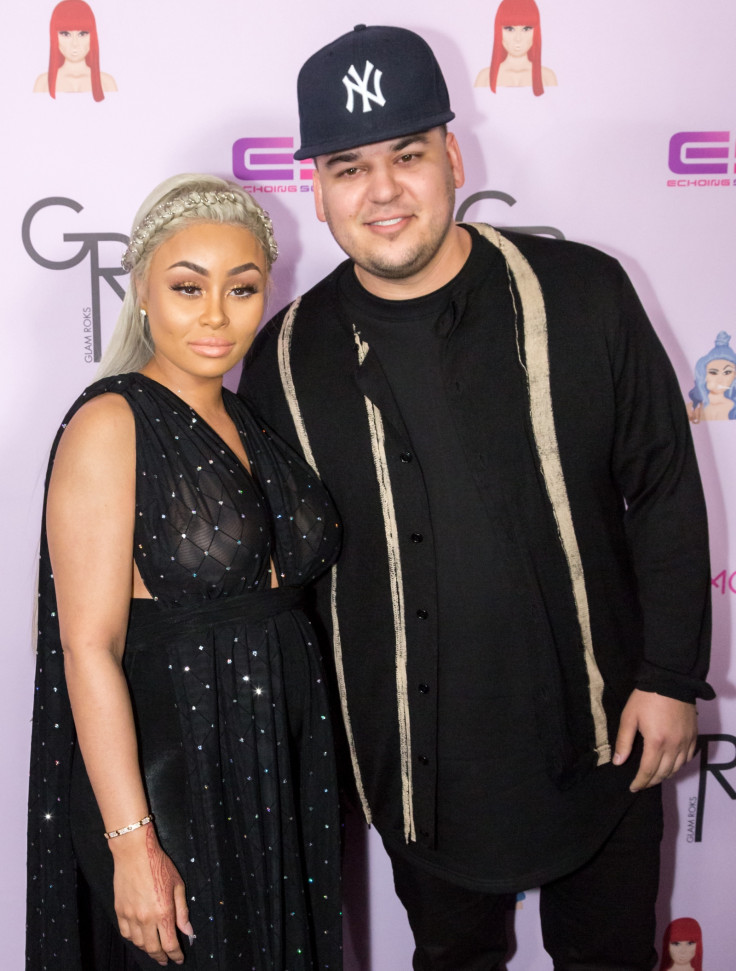 Rob Kardashian has said that Blac Chyna supported him through his "darkest times." In an interview with People magazine, the sock entrepreneur opened up about his negative state of mind adding that he was "depressed and adrift" before falling for the former model.
"She got me through my darkest times," he said. "I wasn't happy in my own skin. I missed out on so many things. Chyna definitely motivates me. Being with her got me over the insecurity of being out in public."
The reality TV star revealed he was battling depression after a diabetes diagnoses and health complications related to his weight gain. "I've been friends with Chyna for a long time," he explained. "She was someone I reached out to for advice. She would cook for me and we'd just talk. She's surrounded me with a lot of positivity. From the moment we met, I knew I wanted to be more than friends," he said.
The couple, who announced their engagement in February, is expecting a child together and as Rob explained he is now looking forward to the future. "We just want to live our lives the way we want to," he said. "There were definitely dark days for me, and I'm still not fully happy looking at myself in the mirror. But I'm working towards that. And I'm happy. I'm excited for this little journey now... I want to have a fun life."
Chyna told People: "I saw Rob was willing to better himself. I had never wanted to be tough. I never wanted to change him."
The couple has been promoting their new reality TV show which documents their journey to becoming parents. And while they appear to be the picture of togetherness in the interview, rumours are circulating that the couple have separated according to Mail Online.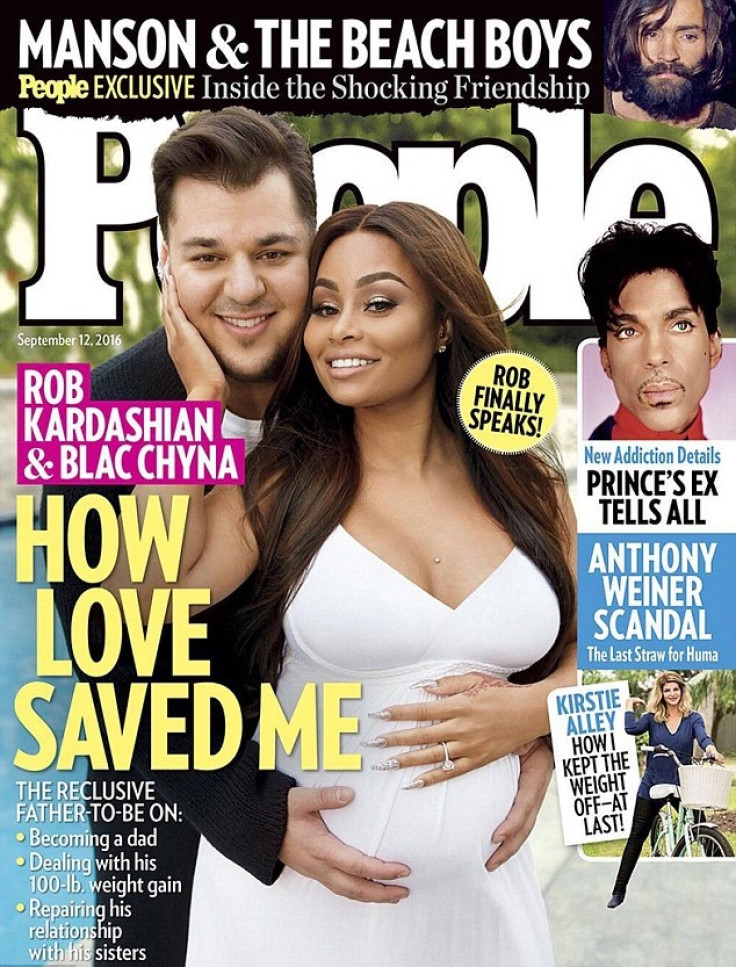 In a teaser for a forthcoming episode of Keeping Up With The Kardashians, Rob's sister's Kim and Khloe are seen discussing the couple's apparent split. "Is he ever going to see his kid though, or is she going to take it?" Kim asks. "You really think they're over?" Khloe responds.
"He seems like when I talk to him, he was very much in love with her. Am I missing something? How long have they not been speaking for?'
Later, Kardashian matriarch and momager Kris Jenner reveals that Rob and Chyna are no longer living with one another. "So he's not at Chyna's house?" asks Khloe. "They're still not talking to each other? How long is that going to go on for?"
"I don't know," Kris replies. "But I talked to Chyna and it scared me because it was everything that we had experienced with him, she was experiencing the same thing. So she wrote me last night and she said: 'Can I see you tomorrow? I just really need to talk to you. Rob won't talk to me.' "
Rob and Chyna surprised their family with their plans to marry and faced some opposition as a result of the complicated family dynamics involved. Chyna as a child with rapper Tyga, who is now in a relationship with Rob's sister Kylie.
However, once they announced they were expecting a child together, the sisters relented and welcomed Chyna to the family. Kim, who is producing the couple's new reality show, has been vocal in crediting Chyna with saving her brother's life.
Rob & Chyna premieres on 11 September at 9 p.m. ET on E!