Rob Kardashian was 'crazy suspicious' of Blac Chyna before split
In a series of Instagram posts, Rob announced that Chyna had left his house along her 2 children.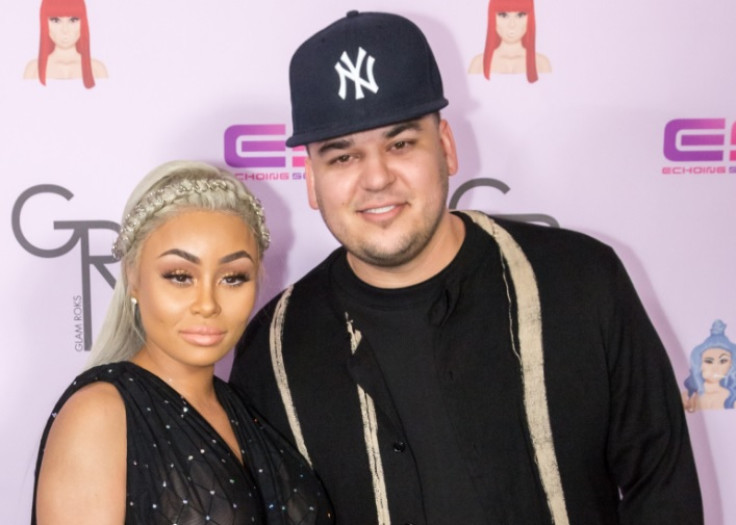 While fans are still assuming that the split between Robert Kardashian and Blac Chyna is fake, multiple reports are claiming that their separation is real and not a publicity stunt to increase the rating of their baby special episode of Rob & Chyna that aired Sunday night (18 December) on E!.
A report by People claims that Kris Jenner's only son is the reason behind the bitter arguments between the couple and the split eventually. "He has absolutely been the instigator in most of their past fights. His emotional problems take over and he lashes out at Chyna over ridiculous stuff," a source told people.
In one of her posts, the mother of two claimed of loving and helping her fiancée to overcome his insecurities but according to her he never tried to seek professional help in order to deal with his 'emotional problems.' According to the news outlet, the Arthur George socks designer was constantly fighting with Chyna over ridiculous things.
"Chyna just had a baby and he keeps fighting with her over ridiculous things. It's like he just can't help himself. Whenever he gets along with Chyna, he finds a way to ruin it. He is crazy suspicious and doesn't trust her at all ... Now he keeps fighting with her over issues that his family had from the beginning. He doesn't trust that she actually loves him and that their relationship is only about money to her."
Rob has previously claimed that Chyna with King and Dream left him and he is 'heartbroken'. "I truly loved Angela. I gave everything I owned for her. Didn't know I was just part of her plan. I really believed she was in love with me the way that I was with her and I am so hurt and never felt this before," he wrote in one of his Instagram post alleging the model turned entrepreneur of cheating on him.
However, the source claims that Rob is not mature enough to be a father and as a result, he is in a "very sad crazy mess". "But it just seems it's kind of too late to have these issues now. Rob is a dad and that should be his focus. He cries now that he misses his baby, but he isn't mature enough to not start fights with Chyna in the first place. It's just a crazy mess."
The high-voltage drama between the couple erupted soon before the airtime of their baby special episode and it is still not known whether they have officially divorced or not as E! has renewed their show Rob & Chyna for a second season.
© Copyright IBTimes 2023. All rights reserved.