Christmas and the holiday spirit it brings is upon us and it is around this time of year that parents try to capture pictures of their children with their beloved Santa Claus. Celebrities are no exceptions as they too want to capture the adorable moment of their babies on Santa's lap.
However, the outcome is not always 'picture perfect' as children are unpredictable and react differently when they see the man in red with the long white beard.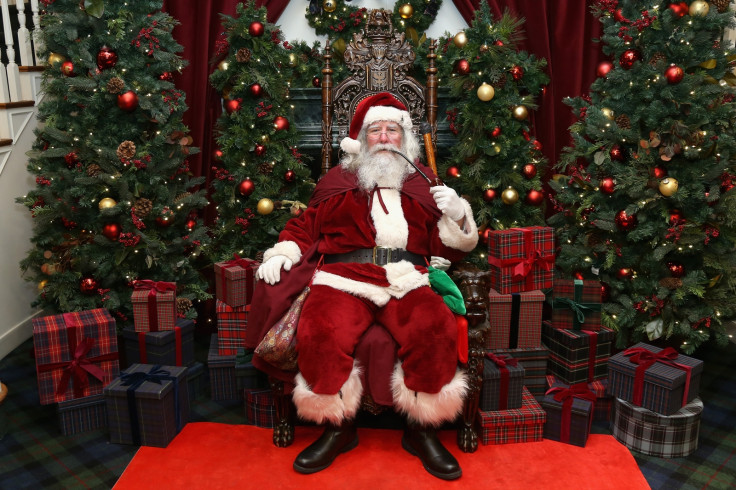 Chrissy Teigen and John Legend's baby daughter, Luna will celebrate her first Christmas this year. However, her first encounter with St Nick was both adorable and funny. The model shared the picture on her Instagram account where her daughter Luna can be seen about to burst into tears while sitting on Santa's lap and captioned it with: "She did such a good job! She didn't even cry! We only share what we want you to see, my loves."
Hilary Duff shared a funny picture of her son and niece sitting on Santa's lap. The actress captioned the image saying, "Classic. Everyfams gotta have one of these...we love meetingsantaand all his helpers @thegrovela every year! happy holidays everyone! Hope spirits are bright!!"
The Hills actress Audrina Patridge, was lucky to get the perfect portrait of daughter Kirra, who was smiling adorably while posing for the picture. "Kirra met Santa today!! #successful," the actress captioned the photo she shared on the image sharing website.
Reality star Blac Chyna too was lucky enough to get a wonderful picture of her four-year-old son King sitting next to St Nick. "@Kingy and I have been Nice all year not Naughty at all," she wrote.
Kelly Clarkson's daughter River found the old man with the long white beard scary as she was photographed crying. The Stronger singer shared the image last year showing her toddler daughter freaking out after sitting on Santa's lap.