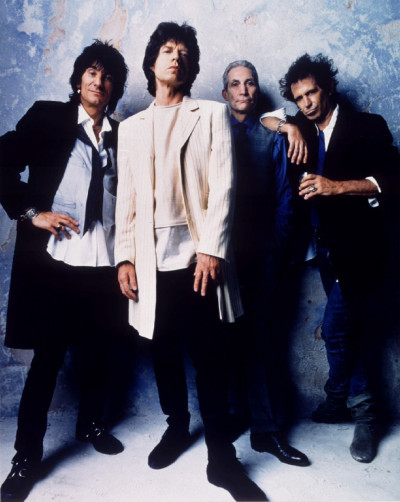 Rock n Roll stars, the Rolling Stones are planning a live performance in 2012 to celebrate the band's 50th year anniversary.
The music legends sparked speculation of a potential reunion after announcing that they will unite next year and hit the stage together once again, five years after their last tour.
The group which includes lead singer Mick Jagger, guitarists, Keith Richards and Ronnie Wood and drummer Charlie Watts, were formed in April 1962 and have had sold more than 200 million albums.
In an interview with Rolling Stone magazine Richards confirmed that the band, excluding Frontman Jagger were planning to begin rehearsing together in London later this month and would perform live sometime next year.
He told Rolling Stone: 'The idea is there. We kind of know we should do it, but nobody's put their finger on the moment yet.'
'We're just going to play a little together, because we haven't played for three or four years. You don't necessarily want to rehearse or write anything - you just want to touch bases. That's a good start: me, Charlie [Watts] and Ronnie [Wood].'
Richards said that was not so sure about Jagger but expected him to 'turn up' at one point.
Richards and Jagger reportedly came to a bitter end following the publication of the guitarist's memoir, Life. In his book, released in 2010, Richards brands Jagger 'unbearable' and makes fun of him.
The band are to rerelease their 1978 album 'Some Girls' on 21 November.