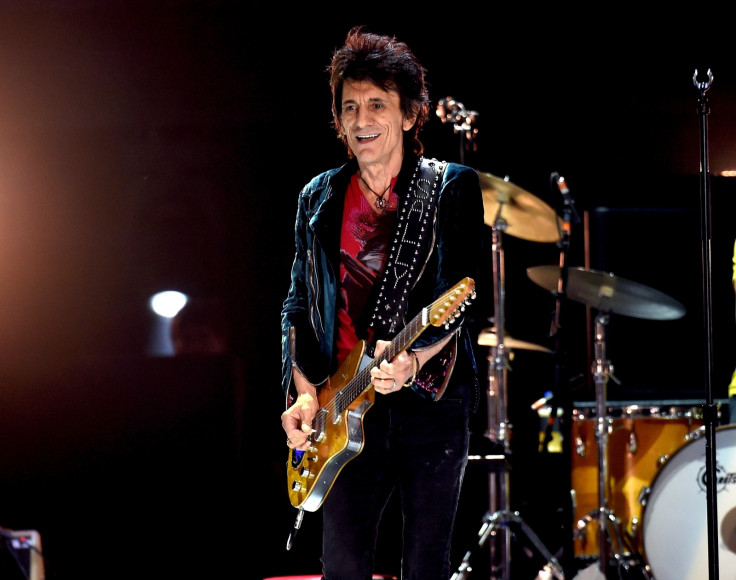 Ronnie Wood is enjoying his second chance at life after undergoing treatment for lung cancer. The Rolling Stones band member revealed to Mail on Sunday that he had been diagnosed with the disease three months ago, in May, after it was discovered that one of his lungs had a cancerous lesion.
"I've had a fight with a touch of lung cancer," the guitarist explained. "There was a week when everything hung in the balance and it could have been curtains – time to say goodbye. You never know what is going to happen."
Ahead of his upcoming tour with the rest of the band, Wood underwent a routine health check-up during which they found what he describes as "a supernova burning away on my left lung".
The 70-year-old decided to go under the knife rather than get chemotherapy. "I wasn't going to go through chemo, I wasn't going to use that bayonet in my body," he said. Opting for a five-hour surgery, Wood explained that his choice was based on more than just effectiveness of the treatment. "I wasn't going to lose my hair. This hair wasn't going anywhere. I said, 'No way'."
The guitarist has been doing well ever since, and credits much of the change in his life to his 39-year-old wife Sally Humphreys, with whom he has twin 1-year-old daughters along with his three children from previous marriages. After spending most of his life on a steady diet of cigarettes, alcohol and drugs, Wood has given up all three for time with his girls, cooking and television shows.
"I love having my girls with me as much as possible. I'm very hands-on. I'm a dab hand at changing nappies and burping," he added.