Rose McGowan has revealed that she was raped by a 'prominent man in Hollywood' when she was just 15-years-old.
The actress described the alleged perpetrator as 'a man who has won Oscars' and who once worked for disgraced movie mogul Harvey Weinstein.
The 44-year-old made the shocking revelation during a candid discussion with Ronan Farrow attended by guests at The 92Y in New York City.
McGowan and Farrow spoke for 90 minutes addressing the actresses experiences in Hollywood. While making reference to her alleged rape by Weinstein at the Sundance Film Festival in 1997, she also broke her silence on a rape that happened in 1989 when she was just a teenager.
While she said she was not ready to name the alleged perpetrator she hinted at his identity and stated that she fully intends to name him in the future.
Thirty minutes into the conversation Farrow said: "You told me that even long before the Harvey Weinstein incident ... there was a statutory rape by a prominent man in Hollywood."
"Is that a story you're ready to tell right now or in general?"
McGowan quickly responded: "In general? Sure. Right now in this moment? I've had a big day. I have only had a banana. I have been busy I'm sorry."
"You know, it will make this night very spectacular," she added.
"But let me tell you he worked for my rapist and won Oscars," said McGowan, explaining that there was no question that she was just a child at the time and looked very much her age.
"And you know so this man he was very famous,"' explained McGowan. Describing the encounter she said: " I think you know, when he took me home after he met me and he showed me a softcore porn movie he'd made for Showtime under a different name of course that's when I learned what nam-myoho-renge-kyo was because it was involved with this softcore porn,' said Rose, referring to the Buddhist practice.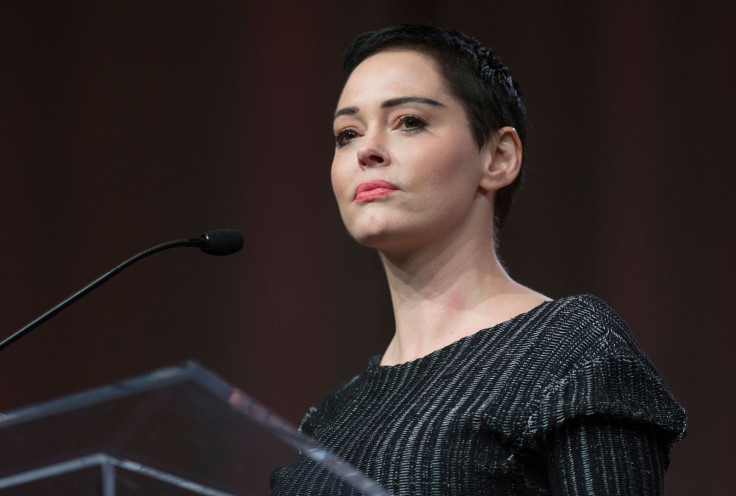 "And then he had sex with me and then he left me next to Cafe Tropicale in Silverlake standing on a street corner."
"You're 15," said Farrow. "Mm-hmm," McGowan responded.
She explained that she had initially felt conflicted over the incident. "But I'd always found him attractive, well not always that day. I in my mind, playing it back, I'd always felt like I had been attracted to him so I always filed it away under a sexual experience."
McGowan also said that she did not even realize that she had been a victim of molestation until two weeks after she had publicly exposed Harvey Weinstein as an alleged sexual predator accusing him of raping her. She said the sexual harassment scandal, that has seen several high profile women open up about sexual assault in the film industry, made he rethink the events which had occurred two decades prior.
Farrow revealed that the actress had revealed the identity of the alleged rapist to him saying: "And she did tell me the name of this person which obviously I would not say without your being ready for that. Rose speaks when she's ready."
Her appearance came just 24 hours after she got into a shouting match with a transgender critic during a book event at a New York Barnes & Noble where she had been speaking about her new memoir Brave, Mail Online reports.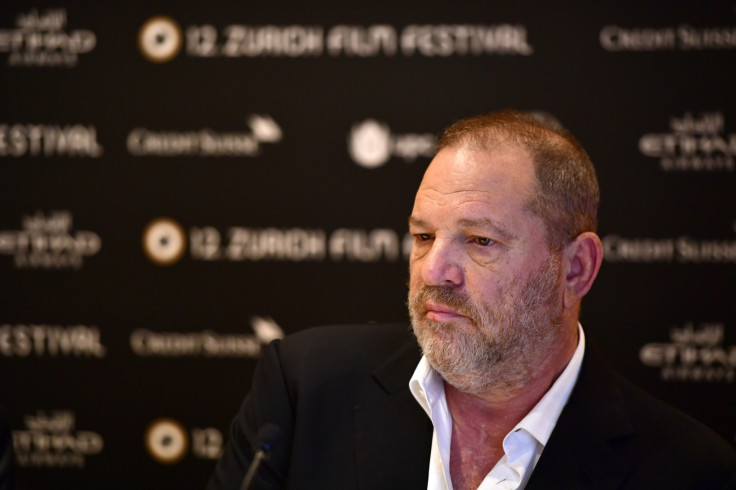 The sex scandal, which has left Hollywood reeling, first broke on October 5, when theNew York Times published an expose with several women accusing Weinstein of being a prolific sexual predator.
McGowan said that after she spoke out against Weinstein a representative for the scandal-hit filmmaker subsequently approached her, offering to pay her off if she agreed to sign a non-disclosure agreement.
According to Mail Online, the Charmed actress, said she initially considered accepting the pay-off, and under pressure from her advisors made a counter offer of $6 million.
However, after reflecting on the decision she felt that it would make her feel "disgusting" to accept Weinstein's money and she withdrew the offer.
Actress Uma Thurman is the latest star to come forward with details of alleged sexual misconduct by Weinstein.
Following multiple allegations of sexual assault and rape against Weinstein, the 65-year-old admitted himself to a rehab facility for sex addiction. However, he has "unequivocally" denied the allegations against him, claiming the encounters were consensual.