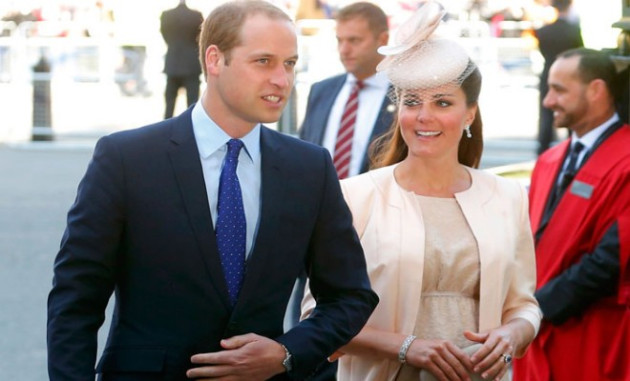 Mothers who give birth the same day as Kate Middleton will be gifted with their own royal gift in the form of a lucky silver coin.
The Royal Mint is set to commemorate the birth of the Duke and Duchess of Cambridge's firstborn by giving away 2,013 silver coins to newborns who share their birthday with the future King or Queen.
The sterling silver coin displays a shield of the royal arms-three lions, the Scottish lion and the Irish harp - along with the year 2013 and depending on the sex of the child it will be presented in a pink or blue pouch.
Crossing the palms of babies with silver is a said to bring luck, health and wealth.
"The birth will be a joyous occasion for the whole nation. It will also be a special day for many mothers and father across the country as they too welcome their new baby," Shane Bisset, of the Royal Mint said.
Parents with children that share the same birth date as the royal baby will reportedly have 60 days to claim their free coin on the Royal Mint's Facebook page.
Although the Royal Mint created the coin in to mark the royal birth, those interested in purchasing a coin can do so for any occasion on the mint's website for £24 (28 euros, $36) each.
The Duchess of Cambridge is in the early stages of labour and has been admitted to hospital.
She was taken to St Mary's Hospital in Paddington, London, where William was born in 1982 at around 6am.
Middleton is reportedly planning a natural birth using hypnotherapy to remove the fear and anxiety of labour.
It's understood that the parents-to-be do not yet know whether they're having a boy or a girl.