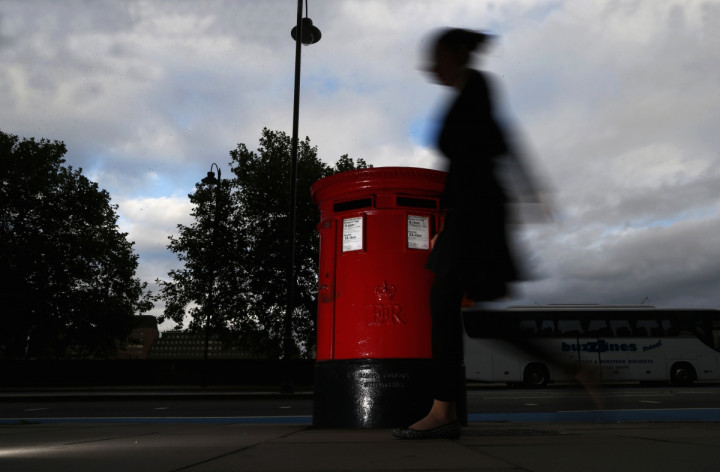 Royal Mail needs Santa to deliver them something special this Christmas. Though they'd probably rather he paid them to do the delivering this year.
It's struggling to keep pace with competition in parcels market as the likes of Amazon start doing their own deliveries and introduce click and collect services. And fewer letters are being delivered each year because of email and other internet communications.
By Royal Mail's own admission, it needs a bumper Christmas in 2014 if it's to meet performance expectations for the full year. Particularly after it unveiled a glum set of results for the first half of 2014.
Profit was down 21% over the year to £279m. Group revenue was up 2% to £4.5bn. But its parcels business in the UK, which represents 40% of its trade in the country, saw a 1% drop in revenue to £1.46m.
Letters, which has been in long-term and makes up the rest of Royal Mail's UK trading, saw revenue lift 2% to £3.7bn – but only because of elections mailing.
All of which disappointed the markets, who were hoping for something rather better. As a result, Royal Mail's share price had dipped by over 8%. The days of market mania over Royal Mail are over.
"These results are quite poor and the reaction in the market today is warranted," Joshua Raymond, chief market strategist at CityIndex, told IBTimes UK.
"Whilst the results were in line with forecasts, it must be said that forecasts were fairly low already, meaning that it's only met the lowest of market expectations.
"What we are essentially seeing is a profit warning from Royal Mail right at the time they head into their most crucial period, the Christmas season."
Mike van Dulken, head of research at Accendo Markets, said what markets really don't like is the falling parcels revenue and "an outlook pointing to parcel volume growth being hampered for the next two years by the likes of Amazon (and we must assume others) using their own/other delivery avenues."
"The comments about the full year outcome still depending on Christmas suggest some uncertainty regarding the key period, likely stemming from the additional costs borne by extra seasonal staff and the amount of shopping being done online which may not see delivery via RMG's network," Dulken told IBTimes UK.
He added: "After the recent rally from wider-market lows and a teasing breakout >475p, profits are being packed up and shares returned to sender."
Raymond of CityIndex said the only way Royal Mail can compete with the likes of Amazon is to whittle down its prices. But this carries financial risk.
"So, much like increased competition in the grocery sector has hurt Tesco, the fear here is that Royal Mail is in for a very long battle that could hurt margins in the long term," he said, "which can only be supplemented be a drive down on operating costs and increasing parcel volume – a delicate balance."
Another problem highlighted by Royal Mail is that Amazon's decision to pursue its own deliveries will halve the growth rate of the whole UK parcels market. Royal Mail had forecasted annual growth of 4-5% over the coming two years. Now it thinks this will be just 1-2%.
Universal Service Obligation
One of Royal Mail's biggest bugbears is what it feels is unfair competition from rivals. Royal Mail, which was privatised in October 2013, must adhere to the Universal Service Obligation (USO). This means it must offer a six days a week service to all parts of the UK, even if they're loss making.
Rivals like Whistl, previously known as TNT Post, use Royal Mail to carry mail on the last leg of its journey.
But Whistl and others have started delivering their own mail in areas like Manchester and London. Royal Mail says this is unfair because they can cherry-pick profitable delivery areas, whereas it must meet the USO.
As a result, claims Royal Mail, its margins are unfairly under pressure and the competition threatens its ability to carry out the USO. Whistl, which is the subject of a Royal Mail complaint to industry regulator Ofcom over the issue, rejects this.
Moya Greene, chief executive of Royal Mail, told BBC News she wants the USO extended beyond her company so the burden does not fall solely on it.
Unless this issue is resolved soon, Royal Mail's margins will come under increasing pressure from rivals.
Time to sell?
The government has been heavily criticised over its privatisation of Royal Mail and accused of seriously undervaluing the firm, meaning taxpayers lost out.
Royal Mail was put on the market at an offer price of 330p a share. When shares began trading, the price rocketed in the weeks and months afterwards, nearing 600p.
But then the price collapsed to a low of 388p, before rising again in anticipation of the company's first half results, which some expected to show a much more positive picture than emerged.
Vince Cable, UK business secretary and the man responsible for the Royal Mail sale, has frequently defended the original offer price. He said to judge the privatisation in the longer-term when the share price settles.
And he said by pushing for a higher offer price, there was the risk of a botched privatisation – something the government could not afford given its intentions to sell other public assets, including its vast stake in the Royal Bank of Scotland acquired during the financial crisis bailouts.
Given the recent turbulence in Royal Mail's share price, Cable has reason to feel some sense of vindication. But he can't get too cocky. The government retains a 30% stake in Royal Mail, so it still has a dog in this market fight. And it should consider carefully selling more shares soon.
If Royal Mail has a poor Christmas, the government runs the risk of not having capitalised on the current share price of around 450p. But if Royal Mail has a successful festive period, past confidence may return and the price rebound strongly.