Protests have erupted over Donald Trump's state visit to Britain which involves a banquet with the Queen and a stay at Buckingham Palace.
And as people continue to dig up old anecdotes and quotes made by the new US president, the latest revelation regarding his tweets about the Duchess of Cambridge have been revisited.
Trump's state visit already has the potential to create an awkward situation for the British Royal Family, due to his differing views on climate change to Prince Charles, and the fact that a petition against the businessman's visit has soared to 1.6 million signatures.
But the ambiance may be intensified since the 70-year-old wrote tweets about Kate Middleton in 2012.
Trump made comments about Middleton's "nude" sunbathing after a French magazine published topless photos of her shot with a long lens by the paparazzi.
She was on a private balcony while holidaying in France, and both the duke and duchess claimed that they were "saddened" when the French edition of Closer decided to publish the pictures.
While many regarded the photographs an invasion of privacy, Trump blamed the duchess for sunbathing topless in the first place.
He tweeted: "Kate Middleton is great--but she shouldn't be sunbathing in the nude--only herself to blame."
Trump followed up with another post, adding: "Who wouldn't take Kate's picture and make lots of money if she does the nude sunbathing thing. Come on Kate!"
When Trump finally does meet with the Royal family, it will be interesting to see how they get on since Barack and Michelle Obama enjoyed a good relationship with the younger royals.
The former president and his wife visited the British royals in April 2016 and had dinner at Kensington Palace with the Duke and Duchess of Cambridge and Prince Harry, and even met Prince George.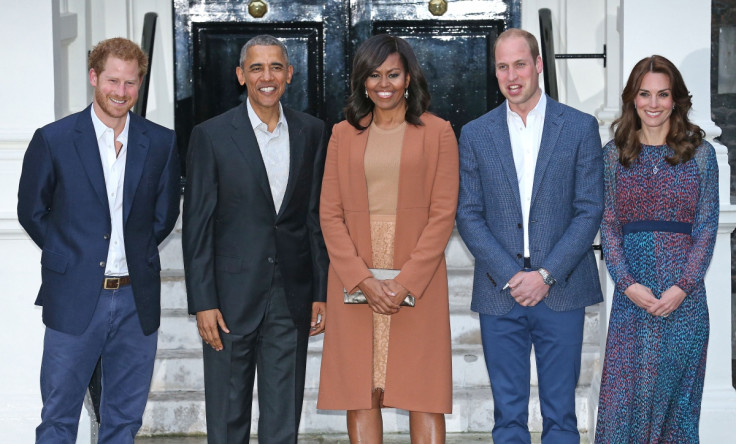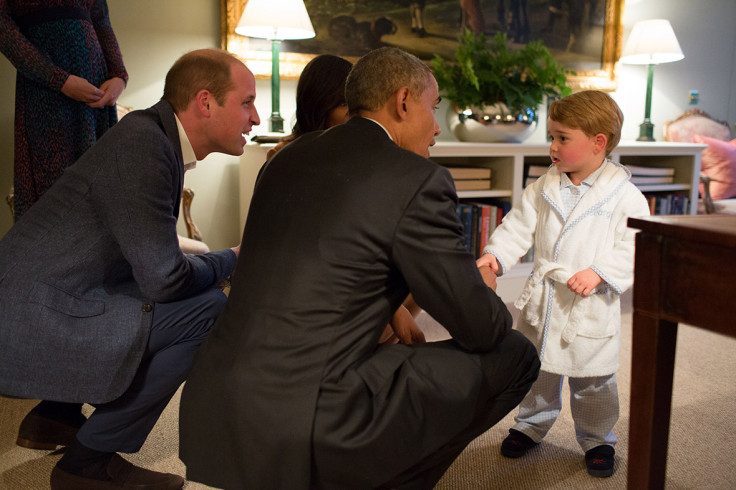 On Friday, Prime Minister Theresa May invited Trump on an official state visit on behalf of Queen Elizabeth II. The duo made the announcement at a joint press conference at the White House.
She said: "I have today been able to convey Her Majesty the Queen's hope that President Trump and the First Lady would pay a state visit to the United Kingdom later this year. I'm delighted he's accepted that invitation."