As Meghan Markle prepares for her royal role, the search is on for a suitable bodyguard to accompany her on her official duties.
The Suits star who has been taking guidance from her future sister-in-law in all matters royal is reportedly following the Duchess's example and is seeking a female bodyguard.
Prince Harry, 33, is also said to be keen for Meghan to be protected by a highly skilled female guard.
The recruit would join a team employed to protect Prince Harry and his fiancée and would be trained for her role by the Duchess of Cambridge's female police bodyguard, Sergeant Emma Probert.
A member of Scotland Yard's Protection Squad Emma, 45 who is trained in martial arts was employed as Kate's bodyguard after her engagement to Prince William in 2010.
She carries a 9mm Glock pistol and a Taser stun gun at all times.
A source said: "Those in charge of security are hunting for an appropriate person. Explaining the reason for a female bodyguard for Meghan, the source continued: "Kate has grown very close to Emma over the years. They hit it off from the start and have gone on to build up a great relationship.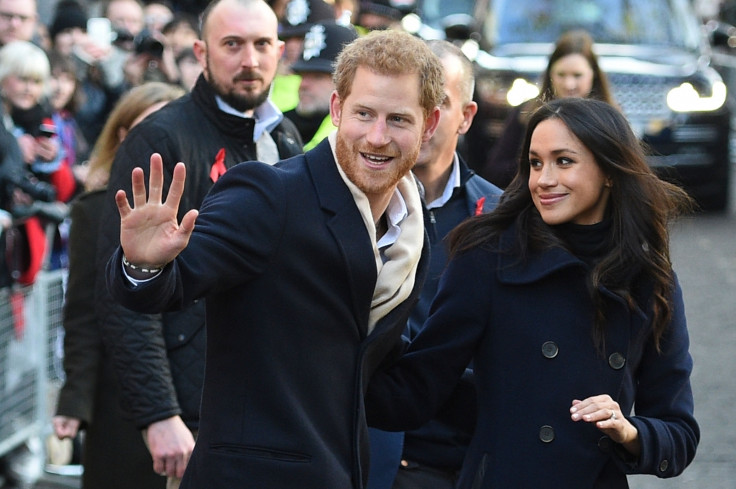 "So it is expected that a new female bodyguard would learn the necessary ropes with Emma first. It would be a trial period to make sure she is the right woman for the job. And if so, she would then be transferred to Meghan and Harry's team.
"The difficulty the team face is there are far fewer female bodyguards available with the necessary skill-set than male bodyguards. But they are confident they can find someone to fit the bill."
The new recruit would be the fourth female protection officer to be hired to guard the royal family. Princess Diana and Prince Edward previously received personal protection officers according to The Sun.
A spokesman for Kensington Palace declined to comment last night saying only: "We never comment on personal security."