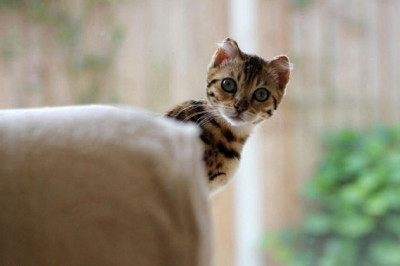 The finalists for the RSPCA's Young Photographer Awards have been announced, with the highlights including photos of a disappointed goldfish and a mischievous Bengal kitten.
The finalists have been whittled down from over 8000 entries all from young photographers under the age of 18. One of who - Scarlett Martin, from Stafford - is just eight.
The winners will be announced on December 16 at the Tower of London and sent to photograph the annual deer rut in Bradgate Park, Leicestershire.