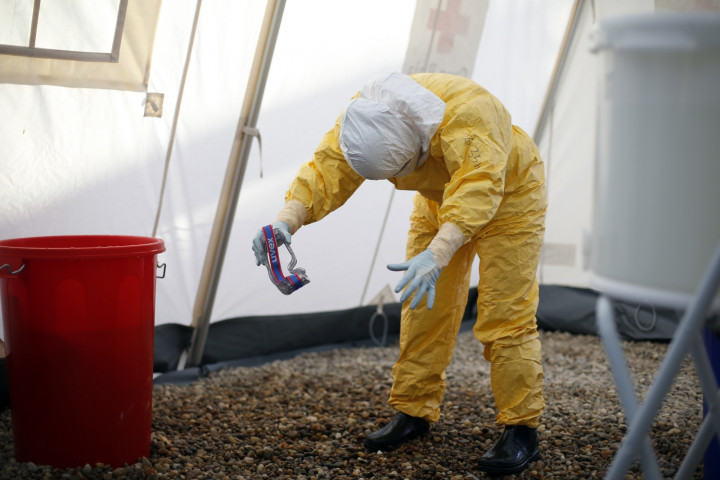 A Russian plane carrying more than 18-tonne cargo delivered Ebola aid to five countries in Africa.
The Volga-Dnepr-operated Antonov-124-100 Ruslan cargo aircraft dispatched the UN-approved supplies, which include medical equipment and protective tools in the African nations such as the Republic of Congo, Ghana, Mali, Guinea-Bissau, and the Ivory Coast.
The aircraft's senior engineer Nail Basyrov, who spoke to Russian news agency Itar Tass from Abidjan, said each of the five countries unloaded a container from the cargo, which was provided by the Volga-Dnepr Company.
"We have an instruction to have a contact-free unloading. We are wearing protective suits, glasses, gloves and boots. We are disinfecting the plane every time. Those are the preventive measures," he said.
Though the plane did not land in any of the badly affected countries Liberia, Sierra Leone or Guinea, precautionary measures have been taken.
"Everything is working, but of course protective measures are observed," the jet's engineer said.
Russian foreign ministry had earlier said they are allocating about 800 million rubles ($19 million) to fight the Ebola outbreak in West Africa.