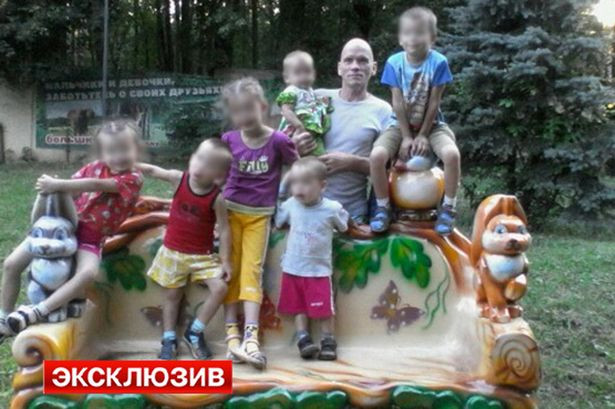 A man accused of murdering his six children, pregnant wife and mother is also being investigated in connection with the rape and murder of a 19-year-old woman in 2014.
Oleg Belov was arrested on Tuesday, August 4, only hours after the dismembered bodies of his wife and children were discovered in their home in Nizhny Novgorod, east of Moscow, and his mother's body discovered in her dacha in the nearby Vladimir region.
Now detectives say that a police sketch of the suspected killer of the 19-year-old woman based on security camera footage of a man following her on the day she was murdered matched Belov's appearance, Komsomolskaya Pravda reported. The woman's body was discovered in an abandoned building in Nizhny Novgorod.
Belov was found hiding in his mother-in-law's dacha in Vladimir, leading to speculation that he may have planned to murder her next. He was shot in the stomach after he stabbed an officer trying to arrest him, and was hospitalised.
On waking, Belov asked for forgiveness, the newspaper reported. He remains in hospital, and has been placed under arrest.
Belov's mother-in-law told reporters that he had been diagnosed with schizophrenia years ago. Five police officers are under investigation, following accusations that they failed to take action when Belov's wife told them that he had threatened to kill her and their children.