Problems just don't seem to be ending for Samsung with regard to the Galaxy Note 7. Fresh reports claim that the recall schedule for the Note 7 is falling behind as some of the major airlines the world over have refused to carry the device as cargo.
"Up until last weekend, airlines transported the Galaxy Note 7. But on the weekends, as the Ministry of Land, Infrastructure and Transport decided to put a ban on the use of the device on flights, we are reconsidering transporting the device on airplanes," a representative of a Korean airline told Business Korea. "The final decision has not been made yet but additional measures will be taken for safety in the logistics process such as loading airplanes with the product," he said.
Major global airlines and aviation authorities banned the usage of the device on board after repeated incidents of battery explosions. Most airlines asked passengers not to carry the device as checked baggage or use it. Some still allowed flyers to carry the device if it remained switched off throughout the flight.
But now it seems some airlines including cargo carriers are refusing to accept shipments containing the Note 7. Although users have claimed that most of the Note 7s burst into flames while they were being charged, airlines do not want to take any risk.
For its part, Samsung seems focused on replacing the faulty phones. "At the moment, we are focusing on whether or not we can exchange products quickly," said a representative of Samsung Electronics. "Right now, we are not considering how to bring back recalled products."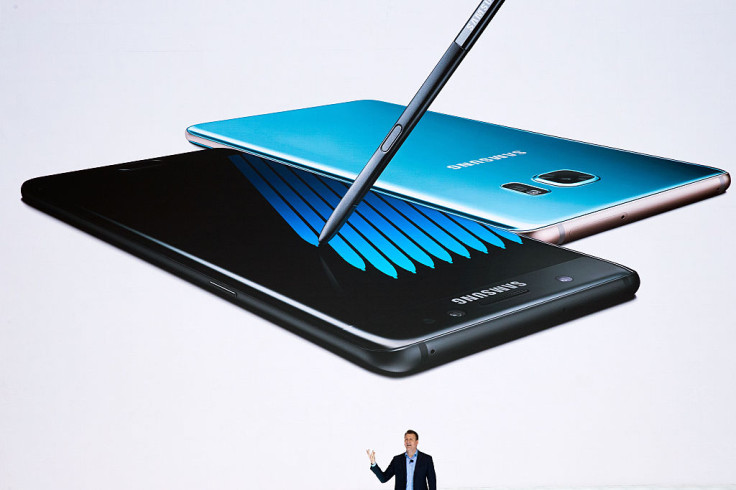 The situation is, however, likely to get trickier for the company in the coming days if some airlines decide not to take the risk at all of transporting the device even if it is the new batch for replacing the old faulty ones. According to reports, this may not be surprising as having a single Galaxy Note 7 device with potential fire risks is a danger in itself, and bulk transportation of the device cannot be guaranteed to be safe unless certified by some authority like the Consumer Product Safety Commission in the US and similar bodies elsewhere.
So far, the company has recalled over 2.5 million units of the device. Meanwhile, Samsung took a massive $22bn hit to its market value after its stock dropped by 11% in two days following the battery issue.