3 May, the day when Samsung is expected to unveil its next flagship smartphone, Galaxy S3, is round the corner. Speculation about the specs of the smartphone has hit fever pitch. Tech enthusiasts are expecting something big from the Korean giant on launch day. Riding on the Galaxy S2's splendid performance, the S3 promises to set the stage on fire. Although the company remains tight-lipped, the anticipated features of Galaxy S3 have gone viral on the internet.
The highly-anticipated Samsung Galaxy S3 is expected to come with a 4.8in screen with a new type of Super AMOLED technology with a whopping resolution of 1,280 x 720 pixels. The Korean giant has officially confirmed that its next Galaxy smartphone will be powered by Exynos 4 quad-core processor.
Samsung could have an edge over other competitive smartphones because of its killer Exynos processor which ensures enhanced performance for users. It offers support to powerful 3D graphics as well as good image quality. The smartphone is rumoured to come with a 12 megapixel rear-facing camera with auto-focus and LED flash. Probably, it could run on latest Android 4.0 Ice Cream Sandwich operating system and include a Li-Po 2250mAh standard battery.
While the Galaxy S3 will be unveiled on 3 May, we could expect more devices in the smartphone market which could battle the new Galaxy smartphone.
Check out below the list of upcoming smartphones that could compete with the Samsung Galaxy S3:
LG D1L
LG could be getting ready to introduce its new flagship smartphone to rival Galaxy S3. The device, codenamed D1L, could flaunt a 4.7in HD LCD display with a resolution of 1280 x 720 pixels. It could run on the Android 4.0 ICS operating system. The smartphone will be the first ICS device and is expected to launch in May. It would be powered by Qualcomm MSM8960 chipset and offer support to 4G LTE network. According to DDaily, the device will come up with wireless charging capabilities. Implementation of the new technology could be a strategy to rival Samsung's upcoming smartphone. Rumours are rife that the Galaxy S3 could debut with wireless charging feature. Possibly, it could eliminate the usage of wires and will have a built-in inductive charger. The device could be charged even when it is placed 1-2 metres away from the charger station.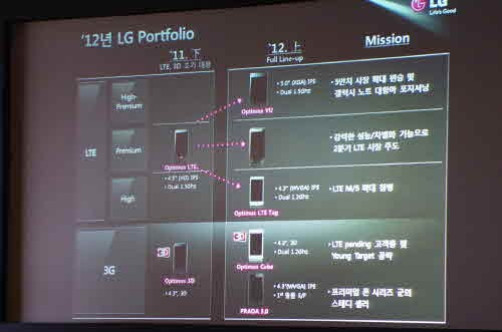 Pantech Vega Racer 2
Pantech has announced its 2012 flagship smartphone, Vega Racer 2, which will be officially launched on 3 May in Korea. The successor of Vega Racer is said to be powered by Qualcomm Snapdragon S4 1.5GHz processor and 4.8in HD display. It is the world's first smartphone with glass ceramic body claims Phonearena. The glass ceramic is durable and has the capability to bear up high temperature. "Pantech has been building a User Interface (UI) as its unique selling point when compared with previous smartphones and has an embedded integrated motion interface together with voice recognition," reports CNET.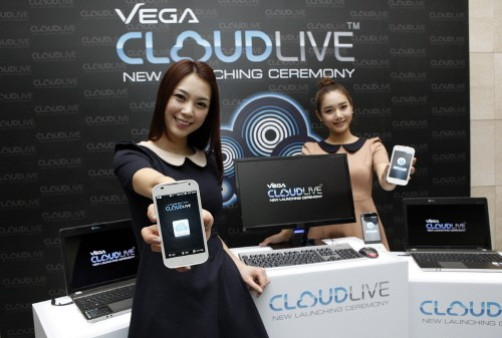 Motorola Droid Fighter
Motorola's Droid Fighter is rumoured to arrive on Verizon. The photo of the device which has been spotted by PhoneHK appears as a slightly upgraded version of the Motorola Droid Razr Maxx. The leaked photo suggests that Droid Fighter will sport a 4.6in HD screen. It is expected to come with 3300mAh standard battery which is already present in the Razr Maxx. The device is expected to give a stiff competition to Galaxy S3.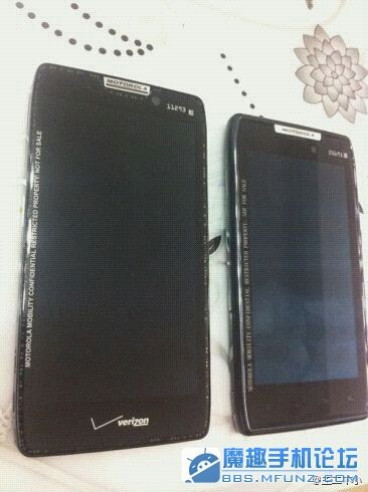 Sony LT29i Hayabusa
Sony is expected to launch its Sony LT29i, codenamed "Hayabusa" this summer according to Brief Mobile. The device is expected to be powered by Qualcomm Snapdragon S4 chipset with an upgraded GPU to deliver best performance. It could include a 13 megapixel stacked camera sensor with HDR video functionality as well as better low-light performance. It will boast a 4.55in 720p HD Reality display, on-screen buttons and a decent battery of 2200mAh. It could have a dimension of 7mm thickness which can have an edge over other smartphones. The smartphone is expected to be announced in June and could hit the stores in July.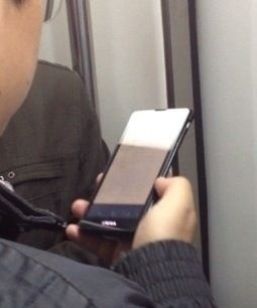 Huawei Ascend D Quad
Huawei announced its new flagship smartphone, Ascend D Quad at the Mobile World Congress 2012. The device will include an IPS + LCD capacitive touchscreen with a resolution of 1280 x 720 pixels. It will come with an eight megapixel rear-facing camera which features auto-focus, LED flash, and geo-tagging. It will run on Android 4.0 ICS and will be powered by a 1.2GHz quad-core CPU with Huawei K3V2 chipset. The quad-core device could be a strong competitor to Samsung's Galaxy S3.